Main content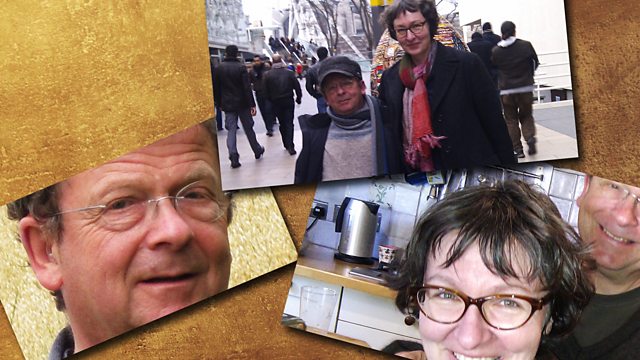 Lore's Story
Moving story of love and the struggle to find meaning when faced with a terrible illness.
A moving story of love and the struggle to find meaning when faced with a terrible illness.
Paul Wolfson was bright, funny, sparky, unconventional - a psychiatrist living in South London with his second wife and two young children. Family life was rich and busy. But he'd begun to have to search for words. Finally, at the age of only 60, he was diagnosed with a rare form of early onset dementia.
He knew the prognosis - he would lose the ability to speak and then to understand words, his character would change and eventually he would no longer be able to recognise his children. His wife Lore entered a strange new world - a world of hospital appointments and carer-support groups as she slowly began to realise what Paul's illness was going to mean for their marriage and their family.
With clear-sightedness and wit, Lore and Paul talked together over his last six months - and recorded those conversations. The recordings are unexpectedly upbeat and life-affirming. Paul embarked on a series of trips around the country to see old friends and talks about the value of friendship, and family. Movingly, we hear Paul's voice become slower as he searches for words and loses language.
They discuss his illness, and what to do. He is reluctant to go into a home: his first wife was living with Huntingdon's, a neurodegenerative disease. She had already spent almost twenty years in a home immobilised but conscious, kept alive by a feeding tube. Paul feared a similar fate.
This programme is Lore's story, and she introduces the recordings they made together. How do you find meaning in such tragedy? That is the question Lore tries to answer.
Some of the issues raised by Lore's Story will be discussed further in Woman's Hour, tomorrow morning (Tuesday 28th April) from 10am - available here: http://www.bbc.co.uk/programmes/b05s2x2c.
Producer: Elizabeth Burke
An Above The Title production for BBC Radio 4.
Last on
Broadcast