Main content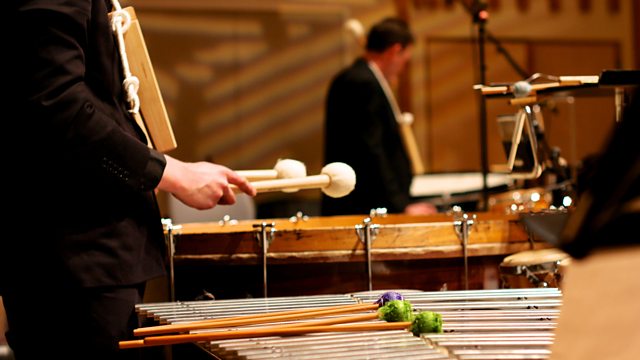 Psappha, Trio Accanto
Rober Worby with music from Psappha and Trio Accanto. Plus Modern Muses, featuring composer Michael Finnissy and pianist Ian Pace, and a report on a new audiovisual installation.
Presented by Robert Worby.
Psappha perform music by Piers Hellawell and David Fennessy, from a recent concert at Manchester University, and from the 2014 Huddersfield Contemporary Music Festival, Trio Accanto play pieces by Toshio Hosokawa and Jo Kondo.
In Modern Muses, Hear and Now's new series exploring the creative process with today's leading composers and performers, Michael Finnissy and pianist Ian Pace talk about their collaboration on works including The History of Photography in Sound. Also in the programme, we hear Ian Pace performing an extract from that ground-breaking work.
And the composer Kerry Andrew travels to Berwick-upon-Tweed to report on a new audio-visual installation by the sound artist Susan Stenger, Sound Strata of Coastal Northumberland.
Piers Hellawell: Sound Carvings of Rano Raraku
David Fennessy: Big Lung (world premiere of concert version)
Psappha
Jo Kondo: A Shrub
Toshio Hosokawa: Vertical Time Study II
Trio Accanto.