Main content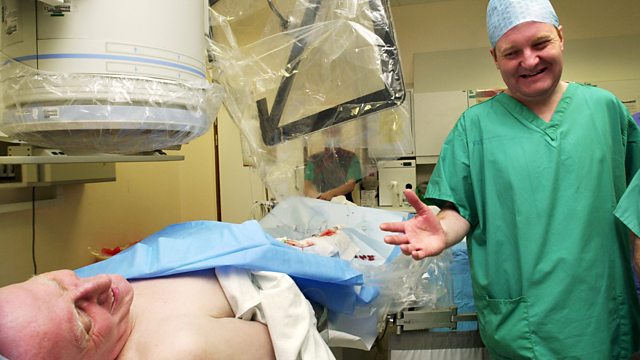 Charles Kennedy, 2001
Charles Kennedy's unusual campaign visit to an operating theatre - during the operation. A heart surgeon and photographer reveal the efforts politicians make to win votes.
Election Snapshots reveals the stories behind five iconic photographs from British General Elections since 1945. Political insiders and distinguished photographers discuss how campaigning has changed, from Winston Churchill through Thatcher, to Blair and Brown.
Pushing the boundaries of campaigning, Charles Kennedy visited a hospital operating theatre during a real operation in Southampton during the 2001 campaign. Heart surgeon Iain Simpson and photographer Andy Scaysbrook who was on Kennedy's campaign bus that day, recall the lengths the Lib Dem leader was prepared to go to to canvass for votes.