Main content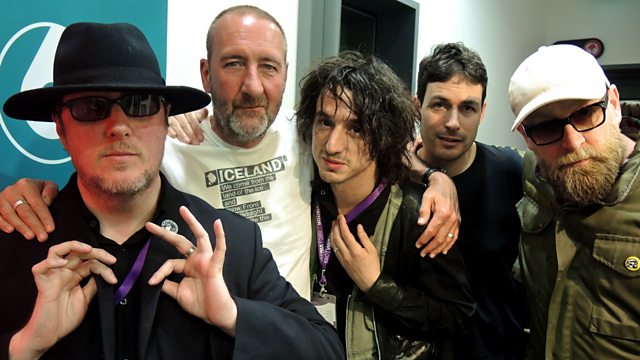 The Moonlandingz
Marc has a session from the Moonlandingz - an imaginary band made up of the Eccentronic Research Council and two members of Fat White Family.
The Moonlandingz in session - the first ever live appearance by semi fictional outsider ouija pop supergroup, featuring Lias and Saul from Fat White Family and Adrian & Dean from Sheffield audio taxidermist and hauntologists, the Eccentronic Research Council , who'll be playing tracks off of The Moonlandingz EP.
The EP accompanies the Eccentronic Research Council's new album Johnny Rocket, Narcissist And Music Machine...I'm Your Biggest Fan. It tells a story from the view point of a obsessive music fan (played/read by none other than Maxine Peake) stalking the lead singer of a fictional band called The Moonlandingz, who gig around the fictional South Yorkshire district of Valhalla Dale & how this fan's behaviour tips over into stalking & then plummets dramatically into something far worse.
You'll need to listen for all to be explained clearly, concisely and fully.