Main content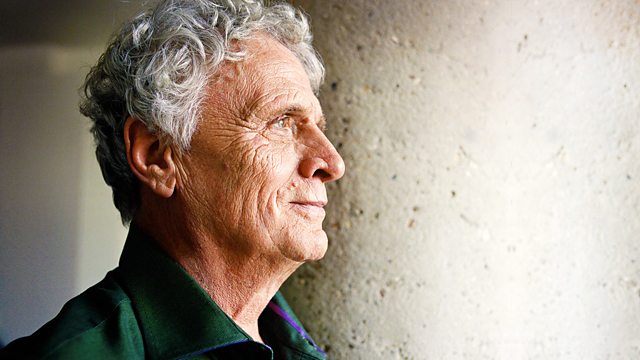 Stories Behind Immigration - Winner of the Ethnography Award
Laurie Taylor presents a special edition to mark the announcement of the winner of the 2015 BBC Thinking Allowed/British Sociological Association Ethnography Award.
This year, the BBC's Thinking Allowed, in association with the British Sociological Association, launched the second year of its award for a study that has made a significant contribution to ethnography, the in-depth analysis of the everyday life of a culture or sub-culture. Laurie Taylor presents a special edition of Thinking Allowed to mark the announcement of the winner of the 2015 award.
Laurie and a team of leading academics - Professor Beverley Skeggs, Professor Adam Kuper, Dr Coretta Phillips and Dr Louise Westmarland - were tasked with judging the study that has made the most significant contribution to ethnography over the past year. Ethnographic studies in the past have often illuminated lives which were little understood or stigmatised such as the urban poor in 1930s Chicago and the mods and rockers of 50s Britain.
This year the judges combed through an extraordinary diversity of entries to arrive at a shortlist of 7:
Flip-Flop: A Journey Through Globalisation's Backroads by Caroline Knowles.
The Social Order of the Underworld: How Prison Gangs Govern the American Penal System by David Skarbek
Lesbian Lives in Soviet and Post-Soviet Russia by Francesca Stella.
Illegality Inc: Clandestine Migration and the Business of Bordering Europe by Ruben Andersson.
Songs of the Factory: Pop Music, Culture and Resistance by Marek Korczynski
Human Rights as War by Other Means: Peace Politics in Northern Ireland by Jennifer Curtis.
Educational Binds of Poverty: The Lives of School Children by Ceri Brown.
After much passionate and lively debate, the winner can be announced.
Producer: Jayne Egerton.
Last on

Juan Medina tells BBC Outlook why he has spent 20 years photographing migrants.
Ruben Andersson
Anthropologist, London School of Economics and Political Science
Find out more about
Ruben Andersson

Illegality, Inc.: Clandestine Migration and the Business of Bordering Europe

Publisher: University of California Press
ISBN-10: 0520282523
ISBN-13: 978-0520282520
Broadcasts