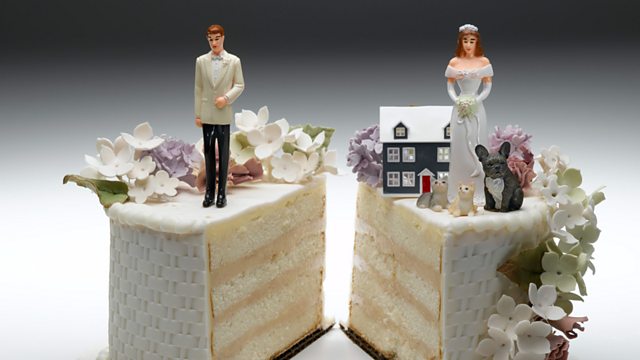 Ending a Relationship
How do you sort out money, property and child maintenance when a relationship ends? Call 03700 100 444 from 1pm to 3.30pm on Wednesday 22 April or e-mail moneybox@bbc.co.uk
Splitting up your finances when a relationship ends can cause a great deal of uncertainty. You may be anxious about where you will live, supporting your children or how you will manage with less money.
If you want advice about the process and cost of splitting up or perhaps rebuilding your life as a single parent, Paul Lewis and guests will be ready with help and advice on Wednesday.
Joining Paul will be:
Jo Edwards, Family Law Partner, Penningtons Manches LLP.
Rachael Kelsey, Family Law Specialist, Sheehan Kelsey Oswald, Edinburgh.
Lee Healey, Director, Income Max, Entitlement and Benefit Check Experts.
Call 03700 100 444 from 1pm to 3.30pm on Wednesday or e-mail your question to moneybox@bbc.co.uk now. Standard geographic call charges apply.
Last on