Main content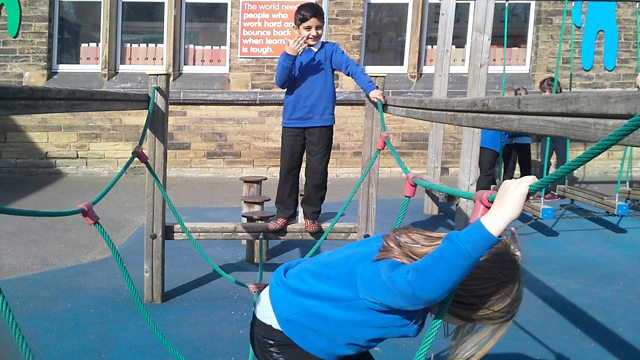 My Class My World
Alan Dein spends time with Ms Pope and her class of pupils, many of whom have come from Eastern Europe, Asia and Africa. Integration is key and here the main work is done by pupils.
Ms Pope runs a tight ship in her class of 27 at Bowling Park Primary School: she has little option given her pupils come from 18 different countries, speak 31 languages between them and have to all pitch in on the frequent occasions when classmates leave and new ones arrive
Maja tells me that teaching her Mum English is one of the hardest things she has ever attempted: she's given up now! She learnt from class-mate Casper, who has taught others in the class. Maja is now teaching L'Annee, who arrived from the Congo and speaks no English at all. This system of catch-up operated by the pupils and ensures that all new arrivals can quickly integrate into Bradford life.
Producer: Sue Mitchell.