Main content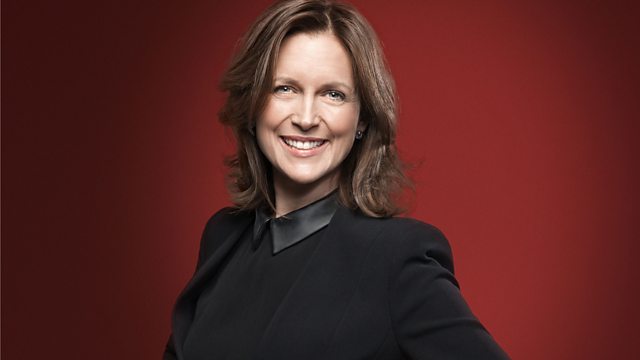 Purcell - The Fairy Queen
Katie Derham presents a performance of Purcell's opera The Fairy Queen given in Graz in 2014. Plus the BBC NOW in B Tommy Andersson's Death in Venice.
Katie Derham presents today's Thursday Opera Matinee, Purcell's The Fairy Queen. Described as a semi-opera, the Fairy Queen was based on Shakespeare's A Midsummer Night's Dream and premiered at the Drury Lane Theatre in 1692. Unlike what we now think of as opera, this was an opulant mixture of spoken dialogue, incidental music and masques. In this performance from Graz recorded last year, Nikolaus Harnoncourt conducts a top cast including Dorothea Roschmann, and Florian Boesch. Plus more from the BBC National Orchestra of Wales: Composer in Association B Tommy Andersson's tribute to Wagner called Death in Venice.
2pm
Purcell: The Fairy Queen
Dorothea Roschmann (soprano)
Martina Jankova (soprano)
Elisabeth von Magnus (mezzo-soprano)
Terry Wey (countertenor)
Joshua Ellicot (tenor)
Florian Boesch (bass)
Arnold Schoenberg Chorus
Concentus Musicus Vienna
Nikolaus Harnoncourt (conductor)
c.4.10pm
Andersson: Death in Venice
BBC National Orchestra of Wales
Thomas Sondergard (conductor).
Synopsis
Act I -
The lovers' meeting is disturbed by the fairies and they seek somewhere more secluded for their tryst. The fairies lead in a drunken poet and taunt him with a game of Blind Man's Buff, poking and pinching him. The lovers return to dance a jig.
Act II – The Great Nature
Masque of Night, Mystery, Secrecy and Sleep. he scene darkens as Night, Mystery and Secrecy enter, each singing a song in turn. The Followers of Night end the act with a dance in the French manner.
Act III – Love and Shoots.. A distraught lover bewails her loss in "The Plaint" - - Love and instincts dominate the third act, the courtship, the battle of the sexes. Cupid is how the baroque philosophy knows free love.  The act ends with a chorus of love "A thousand ways" and a Hornpipe is danced by the Three Graces
Act IV – The School of Nature
 A grand symphony and chorus celebrates the birthday of King Oberon, followed by the duet "Let the fife and the clarions". Chorus and instruments then join in praise of Phoebus (i.e. Apollo, god of the sun), after which Spring, Summer, Autumn and Winter each sing in turn.
Act V – Praise the Simple life
Six monkeys are lead in by their handlers and perform a dance. Joined by the chorus they summon Hymen "the dull God of Marriage" who laments that his "torch has long been out", but with the duet "Turn thine eyes" they rekindle his flame "my torch indeed will from such brightness shine". They join with him to sing "They shall be happy as they're fair", which is repeated by the chorus while our two lovers, newly married, dance in celebration.