Main content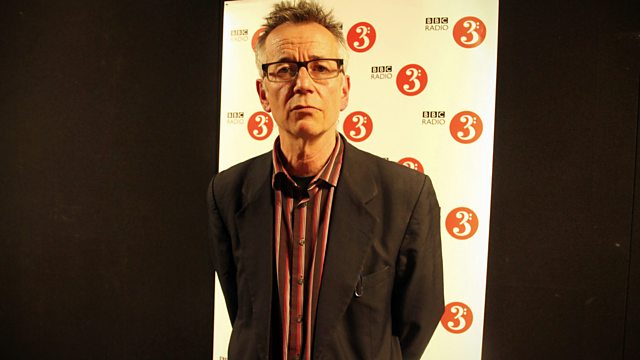 Thursday - Rob Cowan with John Hegley
With Rob Cowan. Including Five Reasons to Love Tone Poems; musical challenge; Artists of the Week: the Beaux Arts Trio; Rob's Essential Choice: Handel: Ballet music (Alcina).
9am
A selection of music including '5 Reasons to Love...tone poems'. Throughout the week Rob showcases composers who use their music to illustrate or evoke a poem, story or landscape, from Liadov's Russian fairytale piece Kikimora to a trip through the wide open spaces of the Fen landscape with Vaughan Williams' In the Fen Country to the battle conjured up by Biber in his Battalia.
9.30am
Take part in today's challenge: two pieces of music are played together - can you work out what they are?
10am
Performance poet, musician and songwriter John Hegley shares his favourite classical music with Rob. One of the country's most popular contemporary poets, John is well known for his books including New and Selected Potatoes, My dog is a carrot and Peace, Love & Potatoes.
10.30am
Rob's artists of the week are the Beaux Arts Trio. One of the finest piano trios of all time, the Beaux Arts Trio played together for over 50 years and received critical and popular acclaim for their highly vital and refined performances. Throughout the week Rob dips into their rich recorded legacy, exploring their interpretations of works by composers including Tchaikovsky, Schubert, Beethoven, Smetana and Fauré.
11am
After last week's exploration of the music from great Romantic ballets, Rob goes back to an earlier era with his Essential Choices for the week as he showcases Baroque ballet scores.
Handel
Alcina - ballet music
English Baroque Soloists
Sir John Eliot Gardiner (conductor).
Imperfect Harmony
The two blended pieces in Imperfect Harmony were:

Beethoven
Symphony No. 1: 1st movement 
Chamber Orchestra of Europe
Nikolaus Harnoncourt (conductor)
WARNER

Ravel 
Bolero
Montreal Symphony Orchestra
Charles Dutoit (conductor)
DECCA