Main content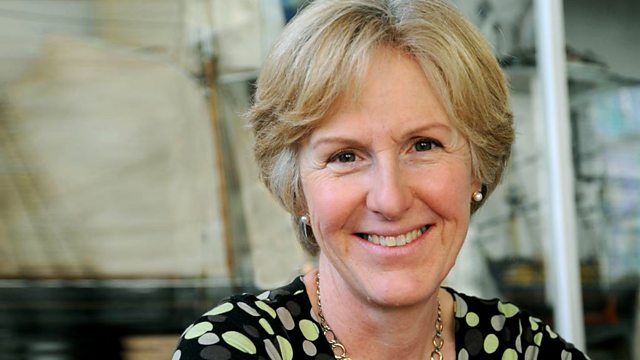 Piano Recital by Nelson Goerner
Catriona Young's selection includes a recital of music by Chopin, featuring pianist Nelson Goerner.
Catriona Young presents a recital of Chopin with Nelson Goerner.
12:31 AM
Chopin, Fryderyk [1810-1849]
Ballade no. 3 in A flat major Op.47 for piano
Nelson Goerner (piano)
12:39 AM
Chopin, Fryderyk [1810-1849]
Ballade no. 4 in F minor Op.52 for piano
Nelson Goerner (piano)
12:50 AM
Chopin, Fryderyk [1810-1849]
2 Nocturnes Op.27 for piano - no 2
Nelson Goerner (piano)
12:56 AM
Chopin, Fryderyk [1810-1849]
Sonata no. 2 in B flat minor Op.35 for piano
Nelson Goerner (piano)
1:20 AM
Debussy, Claude [1862-1918]
Preludes - book 1 - no 4 Les Sons et les parfums tournent
Nelson Goerner (piano)
1:24 AM
Bruckner, Anton (1824-1896)
Symphony No.4 in E flat major, 'Romantic'
Royal Concertgebouw Orchestra, Eugen Jochum (conductor)
2:31 AM
Stenhammar, Wilhelm (1871-1927)
Quartet for strings no.4 (Op.25) in A minor
Oslo String Quartet: Geir Inge Lotsberg and Per Kristian Skalstad (violins), Are Sandbakken (viola), Øystein Sonstad (cello)
3:08 AM
Nowowiejski, Felix [1877-1946]
Missa pro pace (Op.49, No.3)
Polish Radio Choir, Andrzej Bialko (organ), Wlodzimierz Siedlik (conductor)
3:46 AM
Chopin, Fryderyk [1810-1849]
Nocturne in C minor (Op.48 No.1)
Teresa Carreno (piano) recorded on a Welte Mignon Piano Roll on 2nd April 1905]
3:52 AM
Saint-Saëns, Camille (1835-1921)
Danse macabre (Op.40)
Norwegian Radio Orchestra, Kjell Seim (conductor)
4:00 AM
Dubois, Pierre Max (1930-1995)
Quartet for flutes
Valentinas Kazlauskas, Lina Baublyte, Albertas Stupakas, Giedrius Gelgoras (flutes)
4:08 AM
Handel, Georg Frideric [1685-1759]
He shall feed his flock (from Messiah)
Marita Kvarving Solberg (soprano), Norwegian Radio Orchestra, Kjetil Haugsand (conductor)
4:15 AM
Byrd, William [c.1540-1623]
First Pavian and Galliarde
Andreas Borregaard (accordion)
4:21 AM
Sammartini, Giuseppe [1695-1750]
Sinfonia in F
Europa Galante, Fabio Biondi (conductor)
4:31 AM
Moniuszko, Stanislaw (1819-1872)
Ballet Music for the Merry wives of Windsor by Otto Nicolai
Polish Radio Symphony Orchestra, Lukasz Borowicz (conductor)
4:40 AM
Mozart, Wolfgang Amadeus (1756-1791)
Sonata for piano 4 hands in D major (K.381)
Vilma Rindzeviciute and Irina Venckus (piano)
4:51 AM
Milhaud, Darius (1892-1974)
3 Psaumes de David (Op.339)
Elmer Iseler Singers, Elmer Iseler (conductor)
5:00 AM
Suriani Germani, Alberta (b.19??)
Partita
Branka Janjanin-Magdalenic (harp)
5:10 AM
Bach, Carl Philipp Emanuel (1714-1788)
Symphony for strings in B flat. (Wq.182 No.2)
Tasmanian Symphony Chamber Players, Geoffrey Lancaster (harpsichord), Barbara Jane Gilbey (violin/director)
5:20 AM
Diethelm, Caspar (1926-1997)
Schönster Tulipan - Suite of Variations on a Swiss Folk Song for 2 violins (Op.294)
Sibylle Tschopp (violin), Mirjam Tschopp (violin)
5:29 AM
Kandov, Alexander (b.1949)
Trio-concerto for Harp, flute cello and string orchestra
Suzana Klincharova (harp) George Spasov (flute) Dimitar Tenchev (cello) Sofia Soloists Chamber Ensemble, Plamen Djourov (cond)
5:52 AM
Beethoven, Ludwig van (1770-1827)
Piano Sonata No.18 in E flat (Op.31 No.3)
Annie Fischer (piano)
6:14 AM
Bach, Johann Sebastian (1685-1750)
Gloria in Excelsis Deo (BWV.191)
Ann Monoyios (soprano); Colin Ainsworth (tenor); Tafelmusik Chamber Choir; Tafelmusik Baroque Orchestra; Ivars Taurins (conductor).