Main content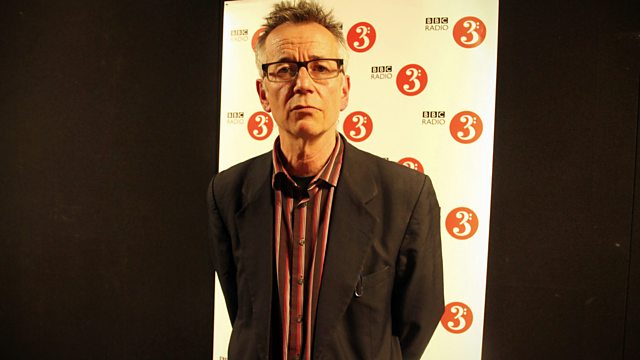 Monday - Rob Cowan with John Hegley
With Rob Cowan. Including Five Reasons to Love Tone Poems; musical challenge; Artists of the Week: the Beaux Arts Trio; Rob's Essential Choice: Purcell chamber music.
9am
A selection of music including '5 Reasons to Love...tone poems'. Throughout the week Rob showcases composers who use their music to illustrate or evoke a poem, story or landscape, from Liadov's Russian fairytale piece Kikimora to a trip through the wide open spaces of the Fen landscape with Vaughan Williams' In the Fen Country to the battle conjured up by Biber in his Battalia.
9.30am
Take part in our daily musical challenge: listen to the clues and identify the mystery object.
10am
Performance poet, musician and songwriter John Hegley shares his favourite classical music with Rob. One of the country's most popular contemporary poets, John is well known for his books including New and Selected Potatoes, My dog is a carrot and Peace, Love & Potatoes.
10.30am
Rob's artists of the week are the Beaux Arts Trio. One of the finest piano trios of all time, the Beaux Arts Trio played together for over 50 years and received critical and popular acclaim for their highly vital and refined performances. Throughout the week Rob dips into their rich recorded legacy, exploring their interpretations of works by composers including Tchaikovsky, Schubert, Beethoven, Smetana and Fauré.
11am
For today's Essential Choice Rob selects a recommendation from the Building a Library from last Saturday's CD Review's exploration of the funeral music of Henry Purcell.
Music Played
5 reasons to love... Tone Poems

Artists of the Week: Beaux Arts Trio

John Hegley's Choice No. 1

John Hegley's Choice No. 2

Artists of the Week: Beaux Arts Trio

Essential Choice
Mystery Object
The Answer to today's Mystery Object was a Wind Machine!