Main content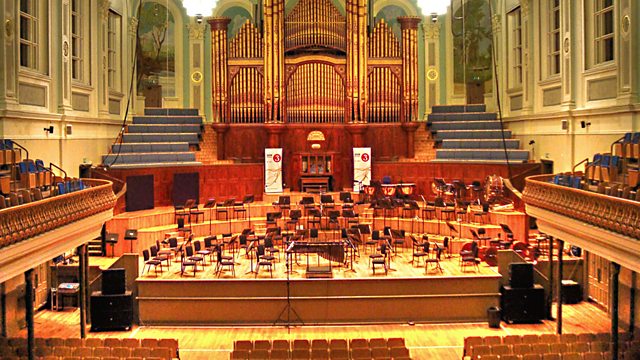 Philharmonia Orchestra - Scriabin, Mozart, Tchaikovsky
Vladimir Ashkenazy conducts the Philharmonia Orchestra. Scriabin: Reverie. Mozart: Violin Concerto No 5 (soloist: Eric Silberger). Tchaikovsky: Manfred Symphony.
Two Russian rarities bookend this concert with Philharmonia conducted by Vladimir Ashkenazy. Scriabin's brief and dreamy 1898 Rêverie is at the opposite end of the scale of ambition to Tchaikovsky's epic, Byron-inspired, despair-to-elation Manfred Symphony from a decade earlier. In between comes a work by a composer Tchaikovsky measured himself against (and inevitably found himself wanting). Mozart's wonderful Violin Concerto No. 5 in A major is played by young the young award-winning US player, Eric Silberger. He's apparently the first person to have played the violin inside Iceland's Thrihnukagigur volcano. But Katie Derham presents tonight's concert from the more conventional Royal Festival Hall in London.
Scriabin: Rêverie
Mozart: Violin Concerto No. 5 in A major, K. 219
Tchaikovsky: Manfred Symphony
Vladimir Ashkenazy (conductor)
Eric Silberger (violin)
Interval Music (from CD)
Rachmaninoff: 5 Morceaux de fantasie, op. 3
Vladimir Ashkenazy (piano).