Main content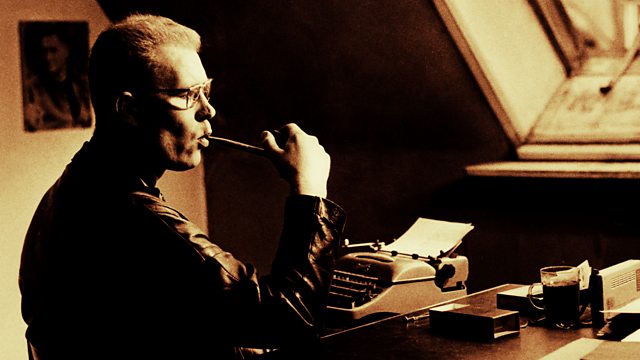 A Secret Life: Uwe Johnson in Sheerness
Patrick Wright investigates why German writer Uwe Johnson chose to live in Sheerness from 1974 until his death ten years later.
"I got the nickname 'the Poet of the Divided Germany' which I didn't want to be at all," the writer Uwe Johnson protested in an interview recorded five years before his death in 1984.
So why did this serious, uncompromising writer, who also lived in New York in the mid-1960s, decide to settle in unglamorous Sheerness, Kent in 1974? It was a move which many of his contemporaries found difficult to understand.
Johnson had won considerable acclaim in 1959 for his first published novel, Speculations about Jakob, a book which was among the first to feature characters torn between East and West Germany. He established himself as a major literary writer.
Yet rather than Berlin, London or New York, Johnson chose Sheerness - in his words, a 'much maligned' town. He asked his English neighbours to call him Charlie, because he thought they would struggle to say Uwe. He regularly enjoyed nights in the local pubs, and wrote detailed accounts of the conversations he overheard there. Meanwhile he was attempting to finish his epic novel Anniversaries.
Patrick Wright tries to find out why Johnson chose Sheerness, talking to his Sheerness neighbour, and other friends who knew him during his years there. He also hears about Johnson's earlier life, growing up under Hitler and then Stalin, and how this shaped his approach to writing fiction.
The programme includes new translations by Damion Searls of Johnson's writings from Sheerness.
Producer John Goudie
First broadcast in April 2015.
Last on
Broadcasts