Main content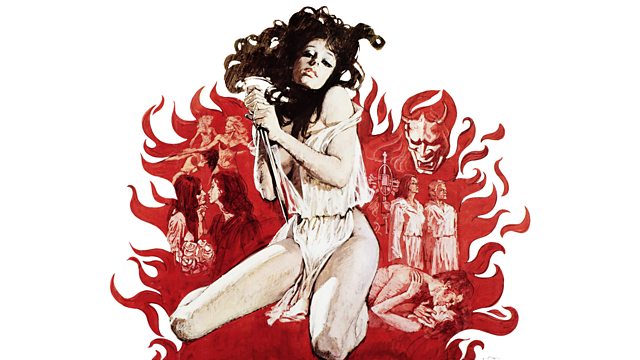 Black Aquarius
Matthew Sweet explores the dawning of the age of Black Aquarius, the second great wave of pop occultism in the UK. From 2015.
Matthew Sweet explores the dawning of the age of Black Aquarius - the weirdly great wave of occultism that swept through British popular culture in the 1960s-70s. From journals like the Aquarian Arrow to the diabolical novels of Dennis Wheatley, lurid accounts of satanic cults in the Sunday papers and the glut of illustrated books, part-magazines, documentary film and TV drama, it was a wildly exuberant seam of British pop culture.
Flowering from the more arcane parts of the hippy movement but mutating into something quite different, why was there such a huge crossover appeal for the British public? Was this a continuation of the Sixties cultural battleground of restrictive morality being secretly titillated, or was it something else - something darker? These questions certainly puzzled factual television at the time.
The age of Black Aquarius matched the late Victorian craze for the occult in its intensity and popularity, and certainly drew from some of that era's obsessions - dark dimensions, secret rites, unearthly energy – but filtered through 'the permissive society', through a hugely eclectic counterculture, swinging sexual liberation and new kinds of consumption and lifestyle. And while dark forces were summoned in the grooviest of Chelsea flats they were being unearthed in the countryside too, a fantasy of pagan ritual and wicker men, of tight-lipped locals and blood sacrifice at harvest time.
Contributors include Mark Gatiss, Katy Manning, Caroline Munro, Kim Newman, Highgate Vampire hunter David Farrant and Piers Haggard, director of 'The Blood on Satan's Claw'.
Producer: Simon Hollis
A Brook Lapping production for BBC Radio 4.
Last on