Main content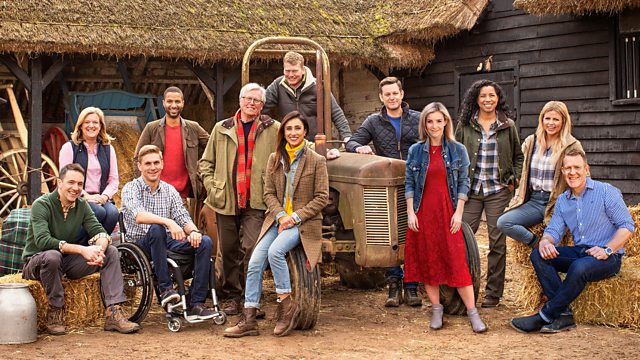 Norfolk
Matt Baker and Ellie Harrison are in Norfolk. Matt finds out the important part rabbits play in maintaining the Breckland heath. Ellie visits the mysterious Grime's Graves.
Matt Baker and Ellie Harrison are in the Brecklands of Norfolk. And this being Easter Sunday, there's an abundance of bunnies. Matt finds out the important part rabbits play in maintaining the Breckland heath. He learns too about the history of warrening, where rabbits were farmed for their fur and meat, and discovers that it's the way rabbits graze the heath that makes it so good for one of our rarest visiting birds - the rare stone curlew.
Ellie goes on a forage with a difference as she joins the artist raiding old barns for scrap metal to make sculptures with. Ellie also visits the mysterious Grime's Graves, the remains of Neolithic flint mines going back 6,000 years. She is shown how to make a flint tool, Neolithic style!
Adam Henson profiles the second of Countryfile's Farming Heroes as part of the Food and Farming Awards. James Wong is in Liverpool launching this year's Grow Wild campaign.
The humble spud has been part of British life for 400 years. But these days the supply of fresh potatoes is outstripping demand - so should we be eating more or growing less? Tom Heap has been finding out.
Pine lines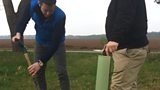 Matt Baker is in the Brecklands, a land characterised by light sandy soil and rows of twisted Scotts Pines. Farming this dry and windswept land has its challenges and, as Matt discovers, the trees are more than just a feature of the landscape. He helps farm managers at the Elveden Estate to renew their pine lines and learns about the vital role these trees play as windbreaks. He also learns about another innovative method used by the estate to combat the shifting soils.
Countryfile's Farming Heroes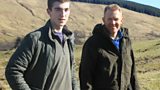 Adam Henson and his fellow judges are travelling the UK to meet the finalists in Countryfile's Farming Heroes Award. Their first visit is to a hill farm in Perthshire where they meet seventeen year old Cameron Hendry. Cameron's father David died suddenly on Christmas Day.  That left Cameron with a tough decision – go back to school or stay home and run the family farm. Our judges hear that Cameron decided to quit classes and now he's learning – and growing up – fast, so he can provide for his mum Marianne and younger brother Duncan.
Flint mining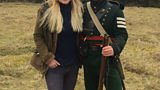 Ellie Harrison visits Grimes Graves, a moonlike landscape of pits that were mined by Neolithic man some 5000 years ago. 30 feet below ground she discovers what they were digging for - flint. A valuable material that was worked into tools and traded worldwide, flint is a distinctive feature of the landscape both past and present. Ellie then explores a new set of flint mines and with the help of Mike Willett from the Brecklands Society she tries her hand at dousing, an unusual technique that is being used to map the mines in the area. Finally she meets an old soldier to find out why there was fresh demand for flint in the 19th century. 
Wild flower seeds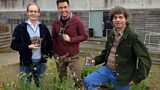 Countryfile is working with Kew Gardens to give away a quarter of a million wild flower seed packs to viewers. James Wong finds out how millions of native seeds were grown, cleaned and sorted for these 'Grow Wild' packets. He then gets a simple lesson in how to plant the seeds once you have them. James also discovers how Kew is helping to transform 150 community spaces with wild flowers, including one in the centre of Liverpool.
Potato decline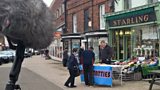 Over the last couple of years our consumption of potatoes in the UK has fallen by around ten percent. Tom Heap discovers that spuds are being hit by our taste for other carbohydrates likes pasta and rice. That's led to farmers being advised to reduce the amount they are producing.  But should we be planting fewer potatoes or trying to sell more of them? Tom finds out about efforts being made to publicise the nutritional value of the humble spud. He also meets the next generation of potato eaters and tests the people of Swaffham with a 'tatty' challenge. 
Wildlife sculptor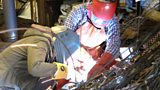 Local artist Harriet Mead combines her passions for wildlife and welding to create incredible sculptures out of old pieces of farming equipment and other rusty items that would otherwise be left forgotten. With Harriet's help Ellie learns to create her own Easter-themed item. Starting with an expedition to sketch the local hares she finally makes it into the studio which is a treasure trove of items for Ellie to grind and weld into her final piece.
Breckland rabbits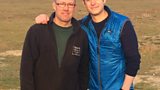 The Brecklands, meaning 'broken land', might be a tricky place for growing crops but there is an industry that once thrived on this light sandy soil - farming rabbits. Matt meets local historian Anne Mason and learns about the ancient warreners who spent their lives breeding, protecting and harvesting rabbits for their meat and fur. He then visits East Wretham Heath, a site managed by the Wildlife Trust where rabbits are thriving despite recent declines across the UK. Matt learns about the vital role that rabbits play in grazing the heath and finds out why their droppings are the focus of new management techniques.
Credits
| Role | Contributor |
| --- | --- |
| Presenter | Matt Baker |
| Presenter | Ellie Harrison |
| Presenter | Tom Heap |
| Presenter | Adam Henson |
| Executive Producer | William Lyons |
| Series Producer | Joanna Brame |