Main content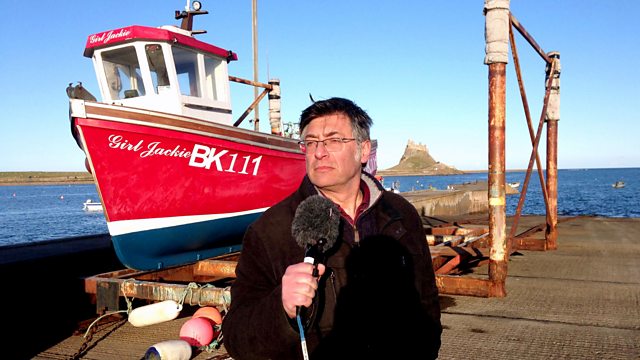 Holy Island: Should I Stay Or Should I Go?
Alan Dein meets the islanders of Lindisfarne, who try to coexist with daily coachloads of visitors. But when the tide comes in, the tourists disappear and silence descends.
Alan Dein meets the modern residents of the Holy Island of Lindisfarne. While the recorded history of of the place can be traced back to the 6th century and includes the followers of St. Aiden and St Cuthbert, the current residents try to maintain a way of life that has existed for hundreds of years. Where the monks of Lindisfarne had contend with the Vikings and the Reformation, today's residents face an annual invasion of half a million tourists.
With the help of residents - both young and old - Alan Dein explores their options... whether they should stay on island and keep the old industries going, or leave and discover what the wider world has to offer. Fishermen Andrew and Stuart Johnson, farmer Alison Brigham and retiree Brian Paterson have always lived on the island... recent school-leavers Molly Luke and Joel Rain are planning to leave in the autumn... and island shop keeper Gary Watson left only to come back. But what is the draw of the place?
When the tide is out coachloads of tourists and pilgrims flood onto the island. But when the tide comes in and the island is cut off from the mainland, the visitors disappear and silence descends.
Producer: Paul Kobrak.
Last on

Broadcast