Main content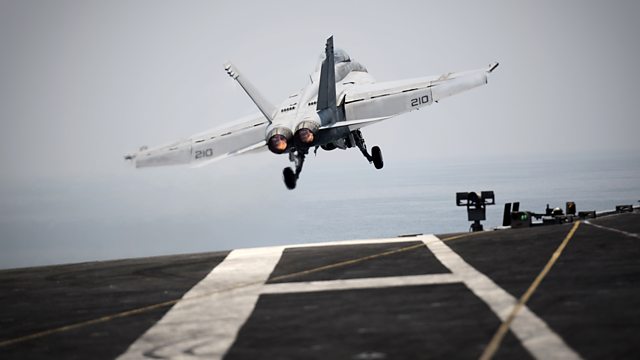 The Edge
Is the west losing its military edge? Mark Urban investigates whether the US and its allies are losing superiority as they cut defence spending while rivals increase theirs.
As cruise missiles and precision bombs rained down on Iraq in 1990 some believed it marked the dawn of a new age in which the US would stand supreme and police the world. But this was a fleeting moment of overwhelming military superiority relying on forces built up over a decades-long Cold War arms race.
Almost everything that has happened since Operation Desert Storm, when the US and its allies kicked Saddam Hussein out of Kuwait, has served to demonstrate the limitations of Western power and the rise of other forces. Defence spending has been falling in many NATO states, and assumptions made at the end of the Cold War about the nature of future threats now look questionable.
With Vladimir Putin challenging Europe, China's inexorable economic rise and Islamic radicalism remaking the Middle East, the West seems everywhere on the defensive. And there's disturbing evidence to suggest that Western forces - including even those of the United States - are nowhere near as strong as many might assume. In this programme Mark Urban asks an uncomfortable question: Is the West losing its military edge?
Producer: Mike Gallagher
Editor: Richard Knight.