Main content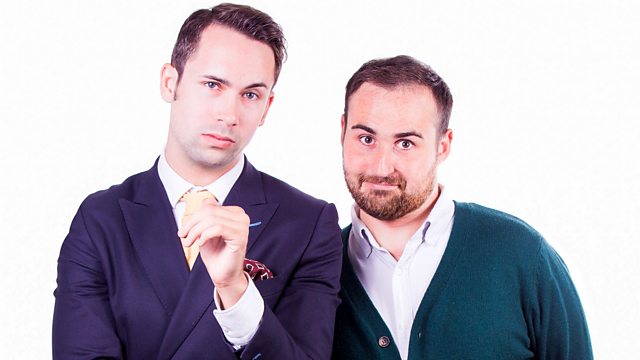 The mysterious disappearance of a film impresario's leading man from a film set needs solving. Stars Matt Lucas. From April 2015.
Max and Ivan are private detectives for whom no case is too small......Sorry, for whom no fee is too small. Matt Lucas joins them to solve a showbiz mystery.
Driven by their love of truth, justice (and the need to pay off their terrifying landlord, Malcolm McMichaelmas), they take on crimes that no-one else would consider. In this case, the mysterious disappearance of film impresario Bernie Goldfinkelrubenstein's leading man.
Max and Ivan - comedians and actors Max Olesker and Ivan Gonzalez - are a critically acclaimed, award-winning double act who have quickly established themselves as one of the most exciting comedy duos on the circuit.
Over the course of the series they are dropped into new worlds, and have to use their skills to penetrate deep into each community. If that means Ivan dressing up as a 14 year old German girl, so be it!
Cast:
Max...............Max Olesker
Ivan..............Ivan Gonzalez
Bernie...........Matt Lucas
Malcolm.........Lewis MacLeod
Norman.........David Reed
Lizzie............Jenny Bede
Produced by Victoria Lloyd
A John Stanley production for BBC Radio 4.