Main content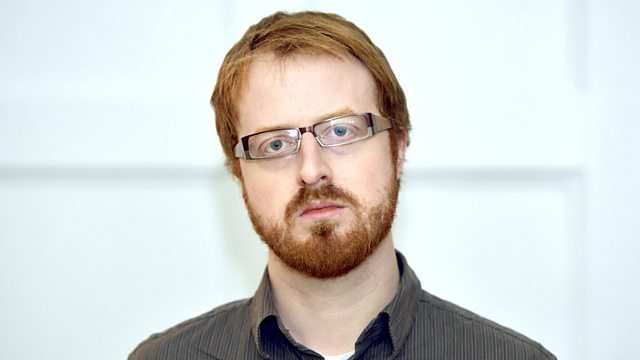 Future Speak
Computer code is written all over offices, homes and now in classrooms too. Technologist Tom Armitage decodes digital literacy for the so-called 'second machine age'.
Look closely and you'll see that computer code is written all over our offices, our homes and now in our classrooms too.
The recent Lords' Digital Skills report says the UK's digital potential is at a make or break point, with a skills gap to be plugged and a generation gap to be bridged.
As technologist Tom Armitage argues, there's also a leap of the imagination to be made, to conceive of the wider benefits of reading, writing, and even thinking in code.
In Future Speak, Tom sets out to decode digital literacy for the so-called 'second machine age'. He considers why and how we should become fluent in the language of computing and, once we've mastered it, what we might do with it. With perspectives from education, industry, academia, the media, science and the arts, he explores a world where, increasingly, code is what you make of it.
Baroness Morgan explains why digital skills are high on the House of Lords' agenda; Ian Livingstone CBE, role-playing game creator, tells us why he campaigned for coding in schools; and Professor John Naughton considers what the rest of us should learn to engage democratically in the digital age.
Tom visits Benton Park in Newcastle, claiming to be the first primary school in the country to boast a Raspberry Pi Orchestra and speaks to Clare Sutcliffe who founded Code Club before computer science made it onto the curriculum.
Outside of the classroom, Tom finds out how the STEMettes are using coding to increase the presence of women in science, technology, engineering and maths - and he discovers why Imogen Heap now prefers to make music with wearable technology.
Producer: Kirsty Mcquire
A Sparklab production for BBC Radio 4.