Main content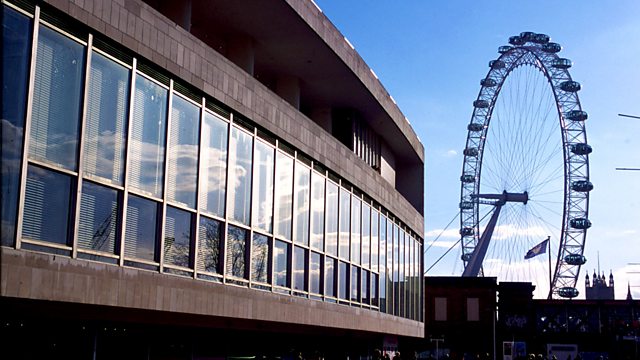 Royal Philharmonic Orchestra - Beethoven, Elgar
Live from the Royal Festival Hall, Royal Philharmonic Orchestra under Christoph Konig. Beethoven: Coriolan Overture; Symphony No 6. Elgar: Violin Concerto (with Pinchas Zukerman).
Live from the Royal Festival Hall in London. Rising talent Christoph König conducts the Royal Philharmonic Orchestra in Beethoven's Coriolan Overture and Symphony No 6 (Pastoral), and Elgar's Violin Concerto. with soloist Pinchas Zukerman.
Presented by Martin Handley
Beethoven: Overture 'Coriolan'
Beethoven: Symphony No 6 in F, (Pastoral)
Elgar: Violin Concerto
For Beethoven nature was almost a substitute for religion; his Pastoral Symphony is a loving portrayal of the countryside and its people, and a perennial favourite with audiences. It is preceded here by one of his most dramatic concert overtures.
Elgar's Violin Concerto is less well-known than his Cello Concerto, but exceeds it in length and ambition. Written in 1910 for the great Fritz Kreisler, it is played tonight by one of today's most distinguished virtuosos.