Main content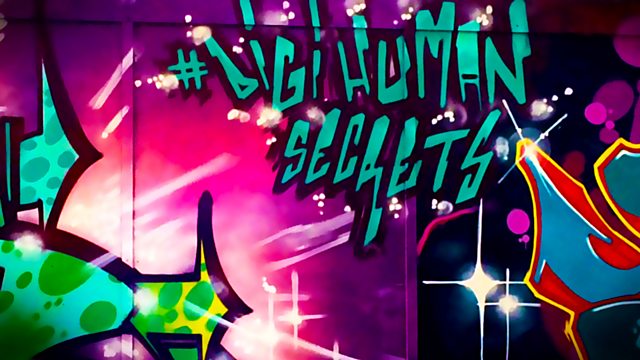 Secrets
Aleks Krotoski asks if the way we reveal or keep secrets is changing, now that we share more and more of ourselves online.
Secret holders share why and how they have used the internet to disclose their most intimate or well kept secrets - how does a compulsion to confess in a public setting effect those who the secret is about? And can this audition of secrets online naturally lead to revealing them offline?
Aleks talks to her high school friends to unravel the secrecy about SARGON, an open secret society at her high schoo,l which she was never invited to join. She discovers the power of secrets for those on the inside and outside of SARGON. Could such a society exist today in the presence of social media?
We also hear from Frank Warren the secret keeper of the online website and app PostSecret. Yorick Pheonix who used PostSecret to air a secret kept for 30 years tells us why he was happy to use such a public setting to explain that he kept his daughter a secret from his family. Aleks addresses the ownership of secrets and how the internet can impact on this. We hear from Yorick's daughter, Rachael about how she feels that her father's secret, which is also her own, is online for all to hear.
And former MI6 officer Harry Fergusson talks about context collapse and how he managed to keep his work and family life separate.
Producer: Kate Bissell
Digi Human graffiti by NOIR aka Glynn Judd.
Frank Warren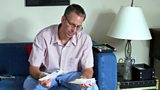 Frank is the founder of Postsecret and a man reported to have seen more secrets than any other person. 
Yorick Pheonix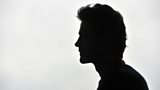 Yorick is a Software Engineer from the UK who know lives in San Francisco. He speaks about a secret he has kept for 30 years
Rachael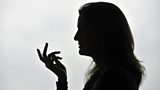 Yorick's daughter who the secret is about
Harry Fergusson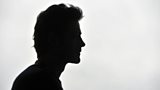 Harry is a former MI6 spy and Historian
Dave Cooperstein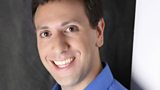 Dave and Aleks went to high school together. He was involved with the secret society she could never gain access to. 
My memories of Aleks in high school are limited to 3 things: boundless energy, unusual hair color, and crazy colored Converse All-Star shoes. I'm not sure much has changed in the last 25 years.
Sara Zatz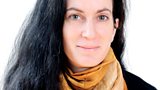 Aleks was two years ahead of me in school, and we were both NIH kids, children of dual PHD scientist parents who worked at the National Institutes of Health. I remember her as someone I looked up to - she was smart and quirky and cool and nice to me. I am sure she wore Doc Martens. She seemed to move quite easily between the on-stage kids and the back-stage kids (I was a backstage kid).  I remember one time, relatively early on in high school, asking her to sit down with me for a talk, for some teenage issue I was dealing with. We sat on the dim, moldy, stairs that led underneath the stage to a murky green hallway with the dressing rooms. I can't remember now what my dilemma was - I can only imagine it was about a boy that I liked- but I remember pouring my heart out to her about something that really mattered at the time, and her listening, and being supportive, and at the end I felt really special because we had had what I imagined was a really mature conversation, and I felt really cool and grown up to be talking about my little heartbreak with Aleks.  
I really can't say that Sargon influenced my life in any meaningful way. It mattered a lot to me for one day, and then a little for the rest of high school. And then I just didn't thought about it again for 20 years, until Aleks's Facebook post. At the same time, I think about my larger experience with WJ S*T*A*G*E frequently, and can say with certainty that my participation in S*T*A*G*E set me on a path to a professional career in theater. I learned in high school that theater can both be entertaining and have a social message, something that is a through-line in the community-engaged theater work I do now. I learned that theater is all about the community you make it with, that it can truly change lives, and I treasure the people and memories from that time.


Oliver Schemm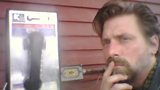 I remember meeting Aleks at a set call in my sophomore year.  I introduced myself as Oliver and the next time she said my name it was, "Oli"  I let it go the first time hoping she would hear that other people called me Oliver.  But, alas, she continued to call me the dreaded nickname.  I finally felt the need to set her straight on who i was.  I asked her to please call me by my full name.  "I am not an Oli,  I am Oliver"  
"oh,  I'm sorry!" said Aleks, "I won't call you Oli again."
Thinking the whole thing was done, I walked away to continue building.  Aleks never shook the habit of calling me Oli.  In fact for the remaining three years that I knew her, we jokingly sparred about it.  Aleks was a personality that made you laugh, think, and get excited about something.  She sometimes was moody and had her schlumphie days around the stage.  I always enjoyed our conversations together.  And if I could ask anything Aleks, is that you try out Ovi instead of Oli.
I was a member of Sargon.  I was the Master of Ceremonies my senior year.  Sargon was a tradition to me.  Albeit, a tradition where you dressed in black, wore a hood and sunglasses, red lipstick, and carried a candle while chanting, "SARGON, SARGON, SARGON!"  It had it's spooky moments but the group that it sprung from was solid.  We were a group of students that did not fit into the normal stratification of US highschool.  I found my home in WJ STAGE while I was going through that time.  It was a nonjudgemental space that let you be what you wanted to be.  Sargon was a fun thing you did at the end of the production for me and I never really thought about what it was like for the talented and dedicated STAGE member outside that loose affiliating.  I didn't think about it because the real action was happening on the stage, the wings,  the two staircases for cast overflow.  Downstairs in the hallway, dressing and makeup rooms- The lighting booth, catwalk spotlights- the fly crew.  That is what it was all about.  So there you have it. My take on Sargon.