Main content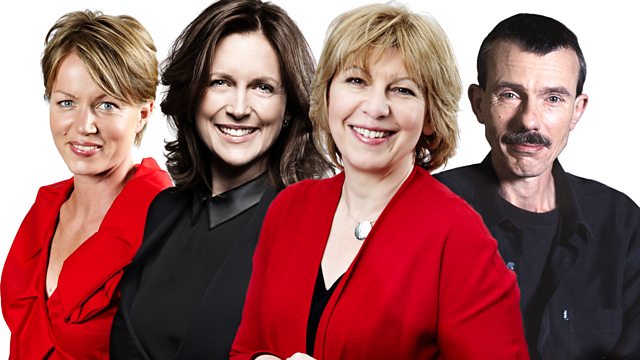 Bellini - La Straniera
A rare chance to hear one of Bellini's first great operatic successes, La Straniera, a romantic melodrama set in Brittany around the year 1200.
Bellini La Straniera
A rare chance to hear one of Bellini's first great operatic successes. Premiered at La Scala, Milan in 1829, La Straniera (The Stranger) is a romantic melodrama set in Brittany around the year 1200. Alaide, a mysterious woman roams the countryside. Nobody suspects that this stranger is in fact Agnes, the exiled wife of the King of France. Arturo, a local count falls in love with the stranger - even though he's supposed to be engaged to Isoletta. Valdeburgo (Alaide's brother) visits her and implores Arturo to leave his sister in peace and to marry his fiancee, Isoletta. One of opera's more complicated marriage scenes ensues, culminating in the stranger, Alaide's true identity being revealed and Artuo falling on his sword and dying, to the consternation of Isoletta. Alaide/Agnes, the true Queen of France is left lamenting her ill fortune.
Alaide, the stranger..... Marlis Petersen (soprano),
Arturo, Count of Ravenstel..... Norman Reinhardt (tenor),
Valdeburgo, Baron, secret brother of Alaide..... Franco Vassalo (baritone),
Isoletta, fiancée of Arturo..... Theresa Krollthaler (mezzo-soprano),
Osburgo, confidant of Arturo..... Vladimir Dmitruk (tenor),
Il signore di Montolino, father of Isoletta..... Martin Snell (bass)
Il Priore degli Spedalieri..... Stefan Cerny (bass),
Arnold Schoenberg Chorus
Vienna Radio Symphony Orchestra
Paolo Arrivabeni (conductor)
Recorded live at Theater an der Wien, Vienna on 24 Jan 2015.
Synopsis
Agnese, daughter of the courtier of the Duke of Pomerania, captivated the heart of the French king, Philippe-Auguste with gifts of a ring, a lock of her hair and her portrait.  As a result, they married, but unfortunately the king already had a wife: Isamberga, princess of Denmark.  He had abandoned Isamberga on their wedding night, subject to 'an inexplicable aversion' (to quote Romani).  Nevertheless, the marriage stood, and Philippe was threatened with excommunication unless he reinstated Isamberga in place of Agnese.  As a result, Agnese was sent into exile from Paris to the castle of Kaency in Brittany, and her brother Leopold was also sent there secretly to watch over her; he changed his name to Baron Valdeburgo.
Agnese was so frustrated by her seclusion at the castle, unable to see anyone, that she left a friend in the castle impersonating her, and took off for the remote countryside near the lake of Montolino, so that she could be left entirely alone to bewail her fate.  Unfortunately, the local inhabitants of Montolino saw these solitary lamentations, and assumed that she was a witch.  Their stories of the strange veiled woman wandering the countryside pique the interest of Count Arturo of Ravenstel, who is engaged to Isoletta, daughter of the Lord of Montolino, but has fallen hopelessly in love with Agnese, known to him as Alaide, and to everyone else as 'La Straniera'.
The opera is set in Brittany, around 1300.
Act 1
Scene 1
A chorus of villagers approach the castle of Montolino in boats over the lake, singing of the upcoming marriage of Isoletta and Arturo.  Isoletta, however, confides to Arturo's friend Valdeburgo that Arturo is capivated by another woman, the mysterious Straniera [Stranger].  Just the previous day, Isoletta has heard La Straniera on the lake announcing that Arturo should give up his love for her, and Arturo has not been seen since.  At that moment La Straniera appears in a black veil, crossing the lake in a small boat, pursued by suspicious villagers.  The commotion brings out Montolino and Arturo's tutor Osburgo, while Isoletta gives further voice to her fears.  Osburgo promises Montolino that he will watch out for Arturo.
Scene 2           
The interior of La Straniera's cabin.  Arturo enters, and contemplates a portrait of the mysterious woman, known by him as Alaide, to whom he addresses his love.  He then hears the sounds of Alaide's lute in the distance, followed by her voice singing a melancholy romance.  When she arrives, Arturo seeks to persuade her of his feelings, and although she is moved she seeks to turn him away, speaking of her unhappy destiny. 
The sounds of a hunt are heard, celebrating the day of Arturo's marriage to Isoletta; Alaide sends him away with a heavy heart.  The hunters reach the cabin, where they vow to take revenge for her apparent enchantment of Arturo.  Meanwhile, Valdeburgo seeks to persuade Arturo to return to Isoletta.  Arturo announces that he no longer loves her, and implores Valdeburgo to visit Alaide with him.  At that moment, she appears, and Valdeburgo runs to embrace her.  Arturo's suspicions are immediately roused, but Valdeburgo explains that they have known each other since childhood.  When Valdeburgo counsels Arturo to leave her for good, however, Arturo quickly becomes angry; only with much persuasion can Valdeburgo convince him not to fight.  They go their separate ways.
Scene 3
As a storm threatens, Arturo stands alone and troubled.  His thoughts are interrupted by  Osburgo and the chorus of hunters, who convince him that Valdeburgo is indeed a rival.  Arturo is roused to jealous fury once more, and when Alaide and Valdeburgo emerge from her cabin he lies in wait.  The two speak of their plans to run away together the following day, and as Valdeburgo leaves Arturo confronts him.  They fight; Valdeburgo is wounded, and falls into the lake.  Arturo tells Alaide he has killed Valdeburgo, leading her to reveal that he is her brother.  Arturo is horrified, and throws himself into the lake in search of Valdeburgo as a group of villagers approach, to find Alaide kneeling with Valdeburgo's blood on her clothes.  They accuse her of killing him, and she agrees that she is guilty.  The storm finally breaks, while Alaide sings of her despair.  She is dragged away by Osburgo and his henchmen as the curtain falls.
Act 2
Scene 1
The trial of Alaide, in the Great Hall of the Tribunal of the Hospitallers.  Osburgo seeks to persuade the judges and Prior that Alaide is guilty.  She declares her innocence, but refuses to explain why she claimed that her love was fatal to Valdeburgo.  Arturo bursts in, and confesses to the murder of Valdeburgo.  Alaide, however, refuses to confirm this, and so is named his accomplice.  To the horror and amazement of all present, Valdeburgo then enters, wrapped in a white cloak. Valdeburgo reveals that he managed to save himself from drowning in the lake and moves to take Alaide away, while rejecting Arturo's attempts at reconciliation.  The judges refuse to let her go, but when she lifts her veil to reveal her royal identity to the Prior he allows her to leave, to general bemusement and Arturo's desolation.
Scene 2
The scene changes once more to the forest around La Straniera's cabin.  Arturo appears, and convinces Valdeburgo to forgive him.  Valdeburgo, however, refuses to let him see Alaide.  Eventually, Arturo agrees to leave and to go back to Isoletta, but only on the condition that Alaide will come to his wedding to give him sufficient strength to go through with the service.
Scene 3
In her private apartment in Montolino castle, Isoletta grieves for Arturo's lost love, before news arrives that Arturo is returning to her and will marry her.
Scene 4
Outside the cathedral, a procession of knights and ladies sing in praise of Arturo's marriage to Isoletta.  Arturo is trembling and unable to concentrate, and asks to wait outside with Isoletta until the service is due to begin.  At that moment he catches sight of Alaide, and Isoletta renounces all claim to him.  But Alaide comes forward to persuade Isoletta to go ahead with the marriage, and drags them both into the church before reappearing in the courtyard in a highly agitated state.  As the marriage anthem sounds inside the church, she prays for strength, but then collapses at the moment of the vows.  Arturo emerges from the church, declaring his undying love for Alaide.  Meanwhile, the Prior arrives, with the news that the first wife of the French king has just died, making Alaide the new Queen of France.  At this revelation, Arturo falls on his sword, leaving La Straniera to bewail her ill-fated love once more.