Main content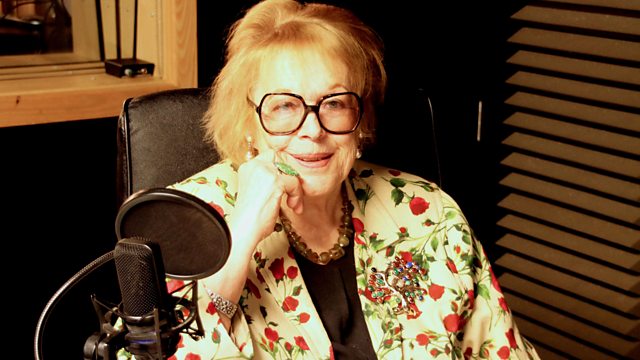 Wednesday - Rob Cowan with Antonia Fraser
With Rob Cowan. Including Five Reasons to Love French Melodies; Musical challenge; Artist of the Week: Arthur Grumiaux; Rob's Essential Choice: Delibes: Sylvia (Act 3).
9am
A selection of music including '5 Reasons to Love...French Melodies'. With performances of songs by composers including Berlioz, Ravel and Duparc from such diverse singers as Rita Streich, Thomas Hampson, Mady Mesplé, Leopold Simoneau and Sandrine Piau, Rob explores the wide range of expression this genre offers.
9.30am
Take part in our daily musical challenge: identify a piece of music played backwards.
10am
Rob's guest this week is the biographer and novelist Lady Antonia Fraser. The author of many acclaimed historical works including Marie Antoinette and Mary Queen of Scots, Lady Fraser will be sharing a selection of her favourite classical music, including works by Byrd, Mozart and Schubert, every day at 10am.
10.30am
This week Rob features the Belgian violinist Arthur Grumiaux. A fine pianist as well as a violinist, Grumiaux was known for his graceful performances and purity of tone. Rob features classic recordings of him in repertoire for which he is especially celebrated, including the solo violin music of Bach, as well as works by Mozart, Brahms, Debussy and Faure.
11am
Rob's Essential Choice
This week Rob explores great ballet scores
Delibes
Sylvia: Act III
London Symphony Orchestra
Anatole Fistoulari (conductor)
MERCURY LIVING PRESENCE 434 3132.
Music Played
5 reasons to love... French melodies

Artist of the Week: Arthur Grumiaux

Antonia Fraser's Choice No. 1

Antonia Fraser's Choice No. 2

Artist of the Week: Arthur Grumiaux

Essential Choice
Recording Rewind
Stravinsky
Three Movements for Petrushka: I Danse russe. Allegro giusto
Yuja Wang (piano)
DG