Main content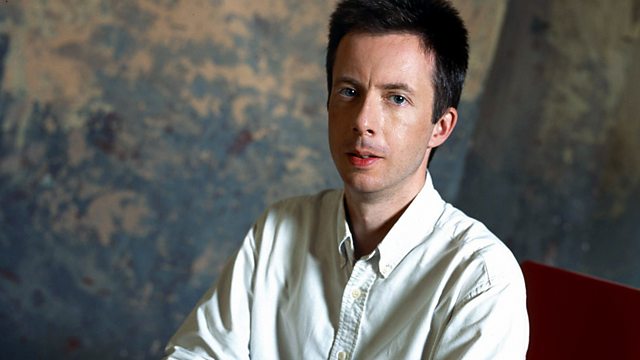 Proms 2014: Butterworth and Vaughan Williams
John Shea presents a programme of music by Butterworth and Vaughan Williams performed at the 2014 Proms.
BBC Proms 2014: John Shea presents a programme of Butterworth and Vaughan Williams.
12:31 AM
Stephan, Rudi [1887-1915]
Music for orchestra
BBC Scottish Symphony Orchestra, Andrew Manze (conductor)
12:48 AM
Kelly, Frederick Septimus [1881-1916]
Elegy (in memoriam Rupert Brooke) for strings
BBC Scottish Symphony Orchestra, Andrew Manze (conductor)
12:59 AM
Butterworth, George [1885-1916], orch. Phillip Brookes
6 Songs from 'A Shropshire lad', arr. for voice and orchestra
Roderick Williams (baritone), BBC Scottish Symphony Orchestra, Andrew Manze (conductor)
1:15 AM
Vaughan Williams, Ralph [1872-1958]
Pastoral symphony (Symphony no.3)
Allan Clayton (tenor), BBC Scottish Symphony Orchestra, Andrew Manze (conductor)
1:55 AM
Schumann, Robert (1810-1856)
Kinderszenen for piano (Op.15)
Havard Gimse (piano)
2:15 AM
Naumann, Johann Gottlieb (1741-1801)
Harpsichord Concerto in B flat major (C.1137)
Gerald Hambitzer (harpsichord), Concerto Köln
2:31 AM
Schumann, Robert [1810-1856]
Piano Trio No.1 in D minor (Op.63)
ATOS Trio
3:05 AM
La Rue, Pierre de (c.1460-1518)
Missa Sancto Job (complete)
Orlando Consort (voices only)
3:40 AM
Telemann, Georg Philipp (1681-1767)
Trio No.8 from Essercizii Musici, for Recorder, Harpsichord obligato, and continuo
Camerata Köln
3:49 AM
Mendelssohn, Felix [1809-1847]
Prelude and Fugue No.1 in E minor (Op.35)
Shura Cherkassky (piano)
3:58 AM
Spohr, Louis (1784-1859)
Fantasy, Theme and Variations on a theme of Danzi in B flat (Op.81)
László Horvath (clarinet), New Budapest String Quartet
4:07 AM
Humperdinck, Engelbert (1854-1921)
Dream Pantomime - from Hansel and Gretel
Symphony Nova Scotia, Georg Tintner (conductor)
4:16 AM
Liszt, Franz (1811-1886)
Tarantella from Venezia e Napoli (S.162)
Janina Fialkowska (piano)
4:25 AM
Anonymous, attrib. Bach, Johann Sebastian (1685-1750) or Bach, Johann Christoph (1642-1703)
Ich lasse dich nicht - motet for double chorus & continuo
Cantus Cölln , Konrad Junghänel (director)
4:31 AM
Moniuszko, Stanis?aw (1819-1872)
Overture to Halka (Original version)
Polish Radio Symphony Orchestra, Lukasz Borowicz (conductor)
4:39 AM
Handel, Georg Frideric (1685-1759)
Sonata in A major, HWV 361 (transposed to B flat)
Blagoj Angelovski (trumpet), Velin Iliev (organ)
4:49 AM
Bruckner, Anton (1824-1896)
Ave Maria; Christus factus est; Locus iste (motets)
The Sokkelund Choir, Morten Schuldt Jensen (conductor)
5:02 AM
Tchaikovsky, Peter Ilyich (1840-1893)
Capriccio Italien (Op. 45)
Oslo Philharmonic Orchestra, Andrej Boreyko (conductor)
5:17 AM
Rachmaninov, Sergey (1873-1943)
Romance and Waltz
The Dutch Pianists' Quartet - Niek de Vente, Marian Bolt, Corien van den Berg and Robert Nasveld (2 pianos 8 hands)
5:24 AM
Vivaldi, Antonio (1678-1741)
Nulla in mundo pax sincera for soprano and orchestra (RV.630)
Emma Kirkby (soprano), Academy of Ancient Music, Andrew Manze (director) (Encore)
5:31 AM
Mozart, Wolfgang Amadeus (1756-1791)
Quintet in E flat major for piano, oboe, clarinet, horn and bassoon (K.452)
Anton Kuerti (piano), James Mason (oboe), James Campbell (clarinet), James McKay (bassoon), James Somerville (horn)
5:55 AM
Schubert, Franz (1797-1828)
Notturno (D.897) for piano and strings in E flat major
Vadim Repin (violin), Jan-Erik Gustafsson (cello), Leif Ove Andsnes (piano)
6:05 AM
Mendelssohn, Felix (1809-1847)
A Midsummer Night's Dream (Op.61) - incidental music
Danish National Radio Symphony Orchestra, Michael Schonwandt (conductor).