Main content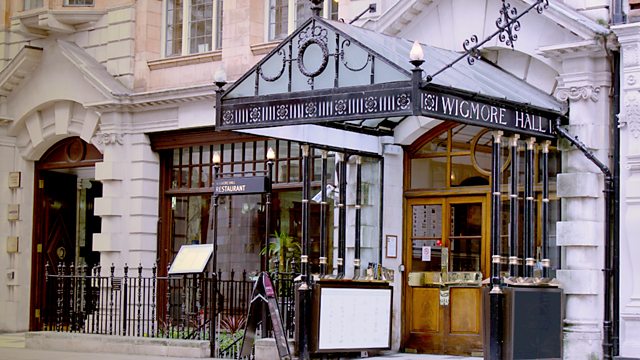 Wigmore Hall Mondays: Kristian Bezuidenhout
Live from Wigmore Hall in London, a recital by fortepianist Kristian Bezuidenhout. Mozart: Piano Sonata No 12 in F, K332; Adagio in F, KAnh 206; Sonata No 6 in D, K284 (Durnitz).
Presented by Sara Mohr-Pietsch
Kristian Bezuidenhout plays piano music by Mozart.
Mozart:
Piano Sonata No. 12 in F major K332
Adagio in F major Anh206a
Piano Sonata No. 6 in D major K284 'Durnitz'
Kristian Bezuidenhout (fortepiano)
Fortepianist Kristian Bezuidenhout continues his survey of Mozart's works for solo keyboard, opening with a sonata dating from the composer's early years in Vienna.