Main content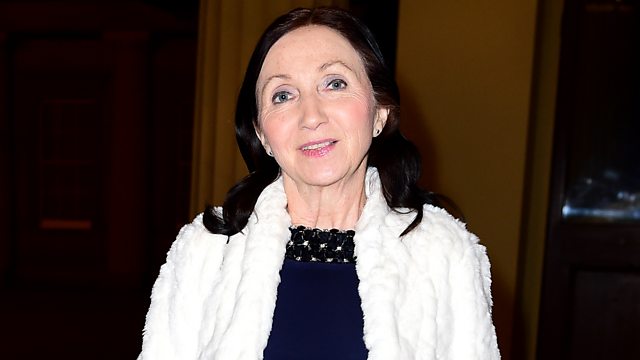 Jane Hawking
Michael Berkeley's guest is author Jane Hawking, former wife of Professor Stephen Hawking. Her musical choices include Mozart, Schubert, Beethoven, Tchaikovsky, Brahms and Chopin.
Jane Hawking's personal life is very much in the public eye at the moment, thanks to the success of the film 'The Theory of Everything'. It tells the story of her love affair and then marriage to the physicist Stephen Hawking, and movingly reveals the way she cared for him, and their children, as his illness increased, until the sad disintegration of their marriage. Both Stephen and Jane Hawking have given the film their approval - indeed, in Jane's case, it's very much based on her autobiography, 'Travelling to Infinity'.
In Private Passions Jane Hawking talks to Michael Berkeley about the crucial role of music in her life, and about how listening to music and singing sustained her during twenty-five years caring for Stephen. She reveals that it was through music that she met her second husband, Jonathan Hellyer Jones.
Other music choices include Mozart's Clarinet Concerto, Schubert's 'The Trout', the Scherzo from Beethoven's 7th Symphony, music from Swan Lake by Tchaikovsky, Brahms' German Requiem, and Chopin's second piano concerto.
Produced by Elizabeth Burke
A Loftus Production for BBC Radio 3.