Main content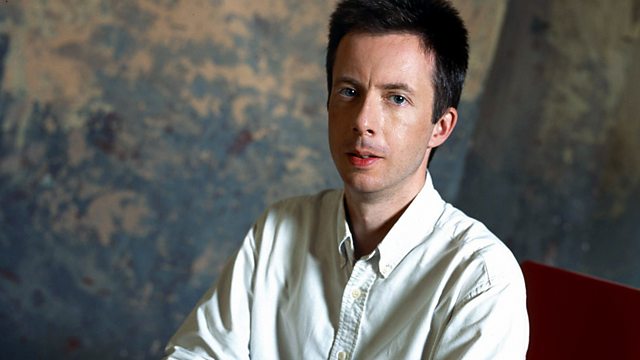 Rachmaninov's Vespers
To mark Easter in the Orthodox calendar, John Shea presents a Russian performance of Rachmaninov's All-Night Vigil.
To mark Orthodox Easter, John Shea presents a Russian performance of Rachmaninov's All-Night Vigil.
1:01 AM
Rachmaninov, Sergey (1873-1943)
Vespers (All-night vigil) Op.37 for chorus
Polina Shamaeva (mezzo-soprano), Alexey Neklyudov (tenor), Grand Choir 'Masters of Choral Singing' of Russian State TV and Radio Music Centre, Lev Kontorovich (director)
1:59 AM
Stravinsky, Igor (1882-1971)
Symphony of Psalms (1930 revised 1948)
Royal Concertgebouw Orchestra, Royal Concertgebouw Choir, Colin Davis (conductor)
2:19 AM
Shchedrin, Rodion Konstantinovich (b. 1932) after Bizet, Georges (1838-1875)
Carmen - ballet suite for strings and percussion
Bulgarian National Radio Symphony Orchestra, Milen Nachev (conductor)
3:01 AM
Bach, Carl Philipp Emanuel (1714-1788)
Concerto for flute and strings in D minor (Wq.22)
Martin Michael Koffer (flute), Slovenicum Chamber Orchestra, Uros Lajovic (conductor)
3:25 AM
Schubert, Franz (1797-1828)
Sonata in D major (D.850)
Alfred Brendel (piano)
4:02 AM
Sibelius, Jean (1865-1957) arr. Sibelius
Dance Intermezzo (Op.45, No.2) (1907)
Finnish Radio Symphony Orchestra, Jukka-Pekka Saraste (conductor)
4:06 AM
Dinev, Petar [1889-1980]
Praise the Name of the Lord
Bulgarian National Radio Men's Chorus, Metodi Matakiev (conductor)
4:09 AM
Mozart, Wolfgang Amadeus (1756-1791)
Abendempfindung (K.523) for voice and piano
Elly Ameling (soprano), Jörg Demus (piano)
4:14 AM
Telemann, Georg Philipp (1681-1767)
Concerto for 2 horns and orchestra (TWV 52:D2) in D major
Jozef Illés & Ján Budzák (horns), Chamber Association of Slovakian Radio, Vlastimil Horák (conductor)
4:27 AM
Hristov, Dobri (1875-1941)
Heruvimska pesen no.4 (Cherubic Song)
Polyphonia
4:34 AM
Pettersson, (Gustav) Allan (1911-1980)
Two Elegies (1934) and Romanza (1942) - for violin & piano
Isabelle van Keulen (violin), Enrico Pace (piano)
4:40 AM
Valerius, Adriaen (c.1575-1625)
Engels Malsims
Toyohiko Satoh (lute)
4:42 AM
Valerius, Adriaen (c 1575-1625)
Mrs Mary Hofmans Almand - from Nederlandtsche Gedenck-clanck
Toyohiko Satoh (lute)
4:44 AM
Bortnyansky, Dmitry [1751-1825]
Concerto for chorus No.6 "Glory to God in the Highest"
Platon Maiborada Academic Choir, Viktor Skoromny (conductor)
4:50 AM
Strauss, Johann II (1825-1899)
Beautiful Blue Danube (Op.314)
BBC Concert Orchestra, Barry Wordsworth (conductor)
5:01 AM
Beethoven, Ludwig van [1770 -1827]
Leonora Overture No.3 (Op.72b)
Slovenian RTV Symphony Orchestra, Anton Nanut (conductor)
5:15 AM
Tomásek, Václav Jan (1774-1850)
Starozitné písne Královédvorského rukopsiu (Ancient Songs from the Králové Drur Manuscript), op. 82
Hana Blaziková (soprano), Wojciech Switala (piano)
5:28 AM
Vivaldi, Antonio (1678-1741)
Concerto da Camera in F major (RV.99)
Camerata Köln: Michael Schneider (recorder), Hans-Peter Westermann (oboe), Michael McCraw (bassoon), Mary Utiger & Hajo Bäß (violins), Rainer Zipperling (cello), Harald Hoeren (harpsichord)
5:36 AM
Gretchaninov, Alexandr Tikhonovich [1864-1956]
Cherubic Hymn from Liturgia Domestica
Bulgarian Svetoslav Obretenov Choir, Bulgarian National Radio Chamber Orchestra, Georgi Robev (conductor)
5:44 AM
Chopin, Fryderyk (1810-1849)
Impromptu in F sharp major (Op.36)
Krzysztof Jablonski (piano)
5:49 AM
Strauss, Richard (1864-1949)
Träumerei am Kamin - from the opera 'Intermezzo'
Toronto Symphony Orchestra, Andrew Davis (conductor)
5:57 AM
Leclair, Jean-Marie [1697-1764]
Sonata (Op.9'3) in D major for violin and piano
Lars Bjornkjaer (violin) Katrine Gislinge, piano
6:09 AM
Brahms, Johannes (1833-1897)
2 Motets: 1.Es ist das Heil uns kommen her; 2.Schaffe in mir, Gott, ein reines Herz (Op.29)
Danish National Radio Choir, Stefan Parkman (conductor)
6:21 AM
Haydn, Joseph (1732-1809)
Quartet for Strings (Op.74'3) in G minor "Rider"
Ebene Quartet (string quartet)
6:42 AM
Bridge, Frank [1879-1941]
Enter Spring - rhapsody for orchestra
BBC National Orchestra of Wales, Francois-Xavier Roth (conductor).