Main content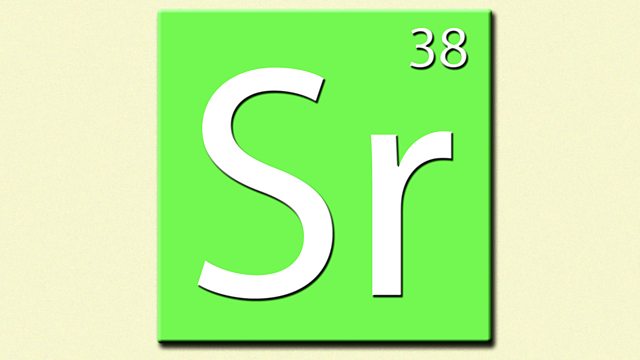 The (Half) Life of Strontium
Robert Crawford's new suite of poems elaborates on the connections between a village in Argyll, the bomb that dropped on Nagasaki and the mutant bounty hunter Strontium Dog.
A poetic meditation on the element which unites the atomic bomb which dropped on Nagaski, a remote village in Argyll, and a mutant bounty hunter. Strontium is the 38th element in the Periodic Table, discovered in 1792 in a mine in the Scottish village of Strontian, named by the father of Chemistry Sir Humphry Davy in 1808 and used first as the agent by which sugar was produced from sugar beet, then as a compound in pottery glazes and neon tubes, and finally as an ingredient in the nuclear bomb which inspired the name "Strontium Dog", the mutant bounty hunter in the comic 2000AD.
This experimental poetry programme visits Strontian and tells the story of the element and the town, while the poet Robert Crawford writes new poems connecting the element, the bomb and the "mutie" hunter who scours an apocalyptic post nuclear landscape hunting criminals hideously disfigured by the element from which he takes his name.
The Actor is David Jackson Young.
Last on
Broadcasts