Main content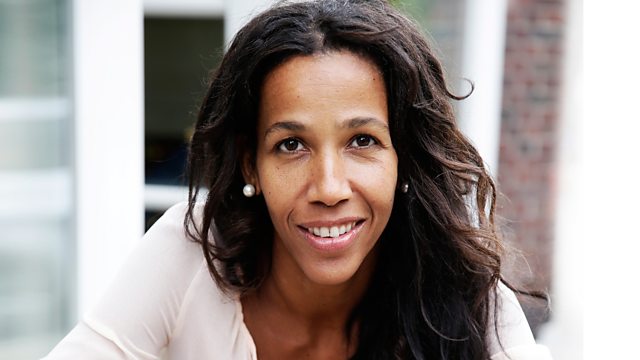 Nazi Grandfather; General Election 2015; Teen Agony Aunts
The woman who discovered her grandfather was Nazi war criminal Amon Goeth, and the latest from the election campaign trail. Presented by Jenni Murray.
The woman who discovered that her grandfather was the Nazi war criminal Amon Goeth talks about how she found out and came to terms with the knowledge. We catch up with political editor Allegra Stratton with the latest from the campaign trail. Gender and identity with psychotherapist Michelle Bridgman. One of the first teen advice columns appeared in Jackie magazine in the 1960s - we hear from agony aunts, better known as Cathy and Claire. The story of shopping over the centuries and the insight it gives us into people's lives.
Presenter: Jenni Murray
Producer: Anne Peacock.
Chapters
Election Campaign Update

Duration: 07:32

Gender Dysphoria

Duration: 09:28

My Grandfather Would Have Shot Me - A Black Women Discovers Her Family's Nazi Past

Duration: 08:22

Treasured Possessions

Duration: 09:25

Cathy and Claire

Duration: 06:42

Election Campaign Update

We're into the second week of the short campaign and all nomination papers for candidates standing at the GE must be in by 4pm on Thursday 9th April. Jenni speaks to Allegra Stratto, Political Editor for BBC2's Newsnight, on the latest news from the campaign trail this week. And we hear about efforts to woo women voters too.

Gender Dysphoria

Gender dysphoria occurs when children and adults believe they have been born into the wrong sex. This week the BBC's Victoria Derbyshire Programme revealed that the number of children being referred for transgender counselling by NHS doctors has quadrupled in the past six years

Culturally we have seen gender as a binary - either male or female in relation to our sexual organs – but why are we reduced to these two genders? Psychotherapist and gender identity consultant Michelle Bridgman and feminist activist, and author of 'Radical Feminism: Activism in Movement', Dr Finn Mackay discuss what happens when you feel like a different gender to the one you were born into. 

My Grandfather Would Have Shot Me - A Black Women Discovers Her Family's Nazi Past

Aged 38 Jennifer Teege casually picked up a book that caught her eye at the Library. This changed her life. It revealed to her that her grandfather was Amon Goeth, the sadistic Nazi mass murderer most famously portrayed by Ralph Fiennes in Schindler's List- a film Jennifer first saw whilst studying in Israel. She is the black, Hebrew-speaking grandchild of a man who almost certainly would have killed her. Jennifer details her journey to come to terms with her shocking inheritance in 'My Grandfather Would Have Shot Me: A Black Woman Discovers Her Family's Nazi past...' which has now been translated into English.

Treasured Possessions

The story of shopping, what we have chosen to buy, been given or made and then kept reveal many stories about our lives. A new exhibition at the Fitzwilliam Museum in Cambridge called 'Treasured Possessions' is the culmination of 5 years work with the university's history department. It is a wonderfully cluttered treasure trove of stuff… all acquired and looked after over the centuries. Catherine Carr went to the museum to see what tales the artifacts from the vaults have to tell. 

Cathy and Claire

On the programme in March, we discussed agony aunts with psychotherapist Philippa Perry and spoke about Jackie magazine. Jackie was first published in 1964, and is praised as being one the first teen magazines in the UK. But nothing made it more popular than its 'Cathy and Claire' advice column. Jenni is joined by two listeners who got in touch, Trudy Whyle and Sara BenIsaac, to speak about working as part of a team which made up Cathy and Claire during the 60's and 70's.

Credits

| Role | Contributor |
| --- | --- |
| Presenter | Jenni Murray |
| Interviewed Guest | Allegra Stratton |
| Interviewed Guest | Michelle Bridgman |
| Producer | Anne Peacock |