Main content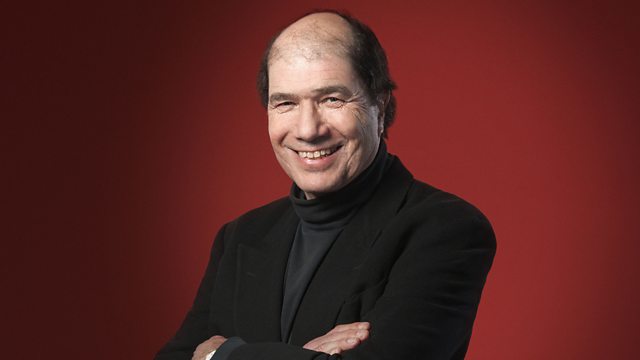 Lucy Winkett
The Reverend Lucy Winkett talks to Michael Berkeley about choosing between a career as a singer and a priest, the music that inspires her, and how she prepares for Easter.
Michael Berkeley talks to the Reverend Lucy Winkett, the Rector of St James's Church, Piccadilly, and formerly Canon Precentor of St Paul's Cathedral, about her lifelong passion for music.
A classically trained soprano, she won a choral scholarship to Cambridge and subsequently studied at the Royal College of Music but gave up a career as a singer for the priesthood. The first woman to sing the Eucharist at St Paul's Cathedral, she tells Michael about the opposition she faced from traditionalist members of the church, how she faced up to it, and the joy of being in charge of music at the Cathedral.
Lucy chooses music she's sung, music that inspires her, and some - rather surprising - music that helps her prepare for Easter Day. Her choices include Gibbons, Messiaen, Rachmaninov, Bach, and a wonderful piece of early jazz from 'Sister' Winona Carr.
Producer: Jane Greenwood
A Loftus Production for BBC Radio 3
Six mind-expanding music podcasts to download in 2019
Archive Unlocked: Two Decades of Private Passions