Main content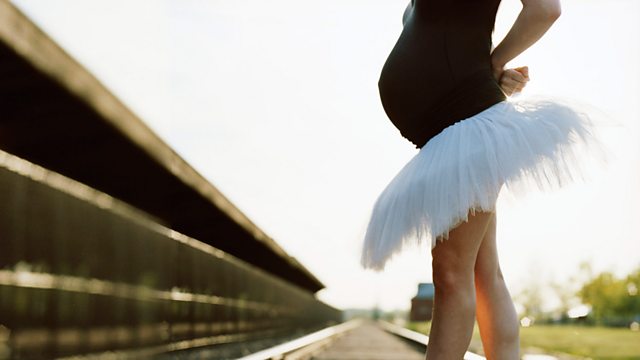 Ballet dancers and pregnancy
The challenges and pleasures of combining pregnancy and dance, and how 'returnships' are helping women rejoin the workforce. Presented by Jenni Murray.
For a ballet dancer, controlling your body and maintaining the perfect physique must be a constant preoccupation. So what happens when you decide you'd like to have a baby and how do you cope with the way pregnancy changes your body and affects your ability to dance?
Why are rock-hard abs and perfectly toned triceps seen as the perfect body shape? In a news series for BBC-4 writer and classicist Natalie Haynes explores the British Museum's exhibition on the Greek preoccupation with the human form and explores how these sculptures capture and enforce the Ancient Greeks ideals of body shape.
Official statistics show a drop in life expectancy for female pensioners - we look at the reasons why.
Plus returnships are a way of getting qualified individuals back to work after a long career break. They are like internships, but for the older, more qualified individual. But do businesses want to hire someone who has been out of work for more than six months?
Presenter Jenni Murray
Producer Beverley Purcell.
Chapters
Life Expectancy

Duration: 07:24

Returnships

Duration: 11:16

The History of the Beautiful Body

Duration: 08:56

Ballet Dancers and Pregnancy

Duration: 09:56

Life Expectancy

Official statistics show a drop in life expectancy for female pensioners. GP Dr Sarah Jarvis talks to Jenni about the reasons behind the change which some experts believe is linked to cutbacks in care and the lifestyle habits of baby boomers. 

Returnships - Helping Women Back to Work After Career Breaks

Returnships are a way of getting qualified individuals back to work after a long career break. They are like internships, but for the older, more qualified individuals. But do businesses want to hire someone who has been out of work for more than six months? Or do they prefer to hire a less qualified, cheaper individual with no gaps on their CV. What does this mean for women who take time out to care for children, or elderly relatives? Jenni talks to Julianne Miles, co-founder of Women Returners; Carmen Nuzzo a 48-year old "returner" macro economist at Morgan Stanley and Julie Thornton, Head of HR at Thames Tideway about the unconscious bias which may keep women out of the workplace and the concept of women returning to work after a significant amount of time out of the job market. 

The History of the Beautiful Body

Why are rock-hard abs, perfectly toned triceps and a defined Apollo's Girdle (the defining muscular lines that run from the hip bone at an angle towards the groin) seen as the perfect body shape? According to writer and classicist Natalie Haynes, our obsession with the body beautiful goes back thousands of years.

As part of her documentary 'Body Beautiful: Glamour, Good Looks and The Ancient Greeks', she explores the British Museum's exhibition on the Greek preoccupation with the human form. We ask her how body these sculptures capture and enforce the Ancient Greeks ideals of body shape.

'Body Beautiful: Glamour, Good Looks and The Ancient Greeks' is broadcast on BBC 4 Wednesday 8th at 10pm.

Ballet Dancers and Pregnancy

For a ballet dancer, controlling your body and maintaining the perfect physique must be a constant preoccupation. So what happens when you decide you'd like to have a baby and how do you cope with the way pregnancy changes your body and affects your ability to dance? Laura McCulloch and Elizabeth Harrod are both Soloists with the Royal Ballet. Laura is currently pregnant and Elizabeth gave birth in December. They join Jenni to discuss the challenges and pleasures of combining pregnancy and pas de deux.

Credits

| Role | Contributor |
| --- | --- |
| Presenter | Jenni Murray |
| Interviewed Guest | Sarah Jarvis |
| Interviewed Guest | Natalie Haynes |
| Interviewed Guest | Julianne Miles |
| Interviewed Guest | Julie Thornton |
| Interviewed Guest | Carmen Nuzzo |
| Interviewed Guest | Laura McCulloch |
| Interviewed Guest | Elizabeth Harrod |
| Producer | Beverley Purcell |