Main content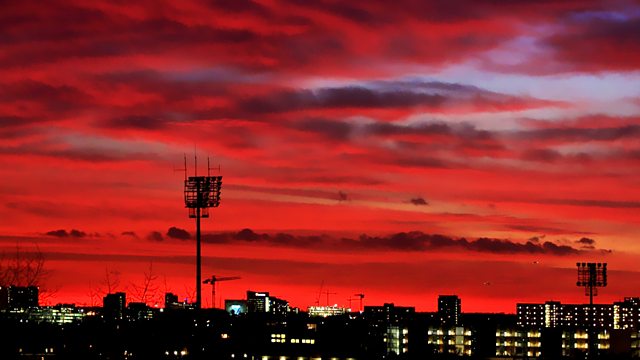 10/04/2015
Tributes to Richie Benaud from the world of cricket, including Merv Hughes, Geoff Lawson and Nathan Bracken. Plus cyberhacking, pollution warnings and the Iran nuclear deal.
Former Australian fast bowlers Merv Hughes & Geoff Lawson are among those who pay tribute to Richie Benaud on 5 Live Up All Night after the death of the legendary cricket commentator & former Australia Test captain at the age of 84.
The chair of the body which advises the government on air quality advises the public to avoid making unnecessary vehicle journeys, amid warnings parts of the UK face soaring levels of air pollution on Friday.
Iran's Supreme Leader casts doubt over hopes of a deal over his country's nuclear programme, Cuba prepares to come in from the cold ahead of the Americas Summit, and Rahul Tandon reports on the conclusion to an Indian corporate scam.
The International Committee of the Red Cross explain the logistical difficulties of providing essential medical aid, water & supplies to those caught up in the continued heavy fighting in Yemen.
Former PGA tour player John Abendroth looks ahead to Day Two of the Masters at Augusta.
Rory Reid explains who may have been behind the cyber attack on French broadcast network TV Cinq Monde.
Plus Lois Pryce takes listeners calls and offers essential advice for all those planning a getaway without the use of air travel.
Presented by Faye Ruscoe.
Last on