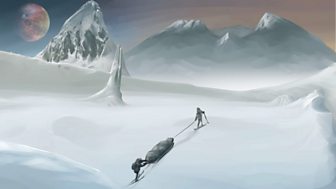 The Left Hand of Darkness
Ursula Le Guin's groundbreaking novel set on an ice age world. Adapted by Judith Adams.
On demand
This programme is not currently available on BBC iPlayer Radio
On radio
There are no upcoming broadcasts of this programme
Last on
Sat 25 Apr 2015 21:00
BBC Radio 4 FM
Naomi Alderman talks to novelist Ursula Le Guin and hears from fans including Neil Gaiman.

From George R.R. Martin to Zadie Smith - see the full list
Where do sci-fi writers get inspiration for the fantastical worlds they create?
Ursula K. Le Guin - Radio 4 and 4 Extra Programmes