Main content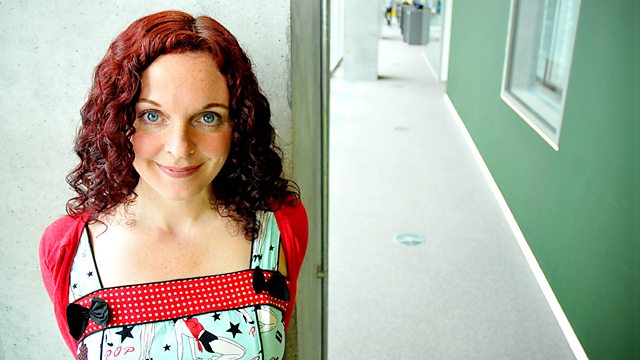 Nicola Meighan sits in
Nicola Meighan sits in for Janice Forsyth and talks to Ryan Gosling about his directorial debut, Lost River, plus Ian Hoey and Nathanael Smith review the film.
It's film review day here in The Culture Studio and Nicola Meighan will be hearing from Director/Actor, Ryan Gosling discussing his hotly anticipated directorial debut, 'Lost River' - a gothic fairytale about love, family and the fight for survival in the face of terrible danger.
Film Critics, Ian Hoey and Nathanael Smith will share their thoughts on the film and on John Wick - a no holds barred, actioner starring Keanu Reeves as an ex-hitman who comes out of retirement to track down the gangsters that took everything from him. They will also discuss Cobain: Montage of Heck - a biographical documentary exploring the life and career of Nirvana front-man, Kurt Cobain ,' and director Vidhu Vinod Chopra, the first ever Indian film maker to produce, write and direct in Hollywood discusses his new film Broken Horses.
Later in the show Pasquale Iannone discusses , Martin Scorsese Presents: Masterpieces of Polish Cinema" a screening series of restored classic Polish films coming to Edinburgh's Filmhouse and, ahead of the new Avengers movie, Age of Ultron, we'll have a discussion exploring how the first Avengers movie has completely changed the way studios make sequel franchises..
Don't Miss it!
Last on

Chapters
John Wick

A review of the new Keanu Reeves movie

Ryan Gosling - Lost River

We hear about Ryan Gosling's directorial debut

Kurt Cobain - Montage of Heck

Brett Morgen discusses his latest documentary on the late musician

Martin Scorsese Presents: Masterpieces of Polish Cinema

Pasquale Iannone discusses, Martin Scorsese Presents: Masterpieces of Polish Cinema

Broken Horses

Director Vidhu Vinod Chopra discusses his latest film

Avengers - Age of Ultron

Nicola explores how the Avengers movie has changed the way studios make sequel franchises

Avengers - Age of Ultron

Nicola explores how the Avengers movie has changed the way studios make sequel franchises

Broadcast