Main content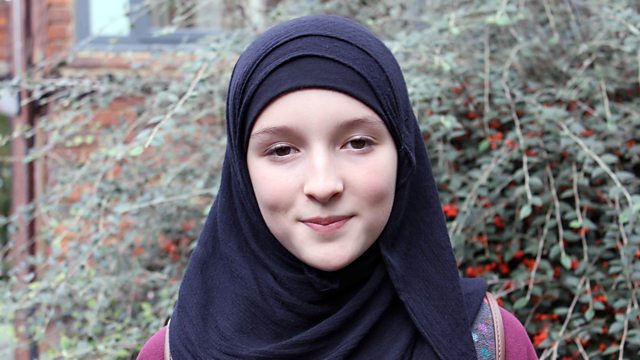 What does it mean to be a Muslim? 11-year-old Sara prepares for one of the biggest changes in her young life, as she further devotes herself to her faith, Islam.
What does it mean to be a Muslim? 11-year-old budding fashion designer Sara explains all about her religion, Islam, in this Learning Zone programme for primary school children.
Sara loves making things and playing with her guinea pig Coco. She's preparing for one of the most important changes in her young life, moving from primary up to secondary school. As she gets older, she also wants to devote herself more to Islam and plans to start wearing the Muslim headscarf, the hijab, all the time when she's out. She's also practising fasting during the holy month of Ramadan, something all Muslims do if they can as part of the Five Pillars of Islam.
12-year-old Kaisan is a bit older than Sara. He loves going to the mosque with his dad and is old enough to perform adult duties like Salah, the Muslim prayer ritual, five times a day. He demonstrates how Muslims pray and shares how he feels when he talks to God.
My Life, My Religion: Islam is one of a series of programmes aimed at Key Stage 2 Religious Studies.
More episodes
Previous
You are at the first episode