Main content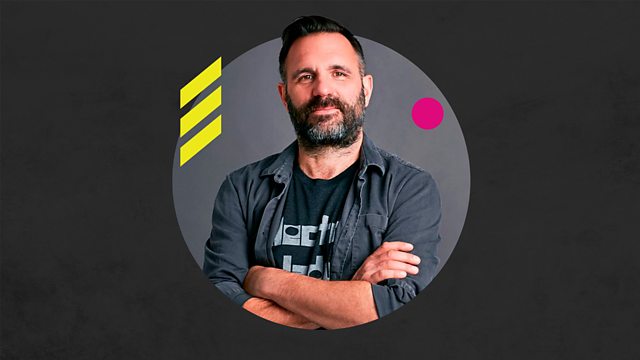 Shaun's Eighth Anniversary on Breakfast, plus Mark Knopfler
Thursday sees Shaun's eighth anniversary on the breakfast show and he celebrates by welcoming a guest he's been trying to get on the show for years - Mark Knopfler.
Thursday sees Shaun 8th Anniversary on the Breakfast Show. He celebrates by welcoming the one guest he's been trying to track down for all these years - Mark Knopfler to the show. Mark will be chatting about his eighth solo album - 'Tracker' which features 11 new Knopfler songs inspired by a wide range of subjects including Beryl Bainbridge and Basil Bunting. They'll chat about the album and up coming tour and Keaveny's lifelong desire to meet the great man.
All this plus Matt Everitt joins with the latest Music News and we're after your anniversary Earworms before 8am.
Last on
Music Played
Foo Fighters

The Pretender

The Charlatans

Let The Good Times Be Never Ending

Warpaint

Disco//Very

Warpaint.
Rough Trade.
001.

Sly & the Family Stone

Sing A Simple Song

Everything Everything

Distant Past

The Maccabees

Marks To Prove It

Queen

Seven Seas Of Rhye

Queen - Greatest Hits.
Parlophone.
11.

Rage Against the Machine

Know Your Enemy

The Decemberists

Cavalry Captain

Cavalry Captain.
Rough Trade.
001.

Depeche Mode

People Are People

Kendrick Lamar

These Walls (feat. Bilal, Anna Wise & Thundercat)

Teleman

Strange Combinations

The Prodigy

Wild Frontier

Serge Gainsbourg

&

Brigitte Bardot

Bonnie and Clyde

Chastity Belt

Trapped

Time To Go Home.
Hardly Art.
2.

The Standells

Dirty Water

Faith No More

Superhero

Sol Invictus.
Reclamation Recordings/Ipecac Recordings.

East India Youth

Turn Away

Turn Away.
XL Recordings.
001.

Alvvays

Archie, Marry Me

Alvvays.
Transgressive.
001.
Broadcast