Main content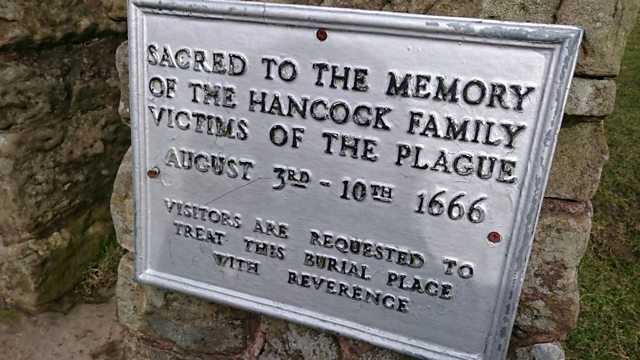 Good Friday Meditation
No Greater Love: Dr Nathalie McDermott tells the story of Good Friday, relating her own experience working with Ebola victims to that of the plague village of Eyam 350 years ago.
To lay down your life for others; we're told there is no greater love than this, and that's the subject of the Good Friday Meditation. 350 years ago, when the Plague tore through the community of Eyam in Derbyshire, the villagers' first instinct was to flee - but their agreement with their local clergy's brave decision that all should stay - keeping the plague within the village - probably saved thousands of lives throughout the North of England...
Just last year, self-imposed isolation was also the choice of British doctor, Dr Nathalie MacDermott. She was unsure whether she was incubating the deadly Ebola virus already contracted by two close medical colleagues in Liberia. Emerging from a lonely confinement, at least safe in the knowledge that she did not have the virus - this time - she returned to Liberia for a third tour of duty, struggling to bring care and comfort to communities that have lost thousands to this modern-day plague. Guided by the present Rector of Eyam, the Revd Mike Gilbert, and local school pupils, she hears heart-rending stories of this historic sacrifice at locations around the village; but also how genetic research on descendants of Eyam's plague survivors is bringing hope to fight both plague and HIV in the world today. With music and readings illustrating the timeless story of Good Friday, presenter Dr Nathalie McDermott shares her own Christian perspective of why she, too, is still prepared to risk her life for strangers. Reader: Robert Lindsay. Producer: Rowan Morton-Gledhill.
Last on
Broadcast

Featured in...
A selection of programmes and clips relating to abstinence...and temptation.