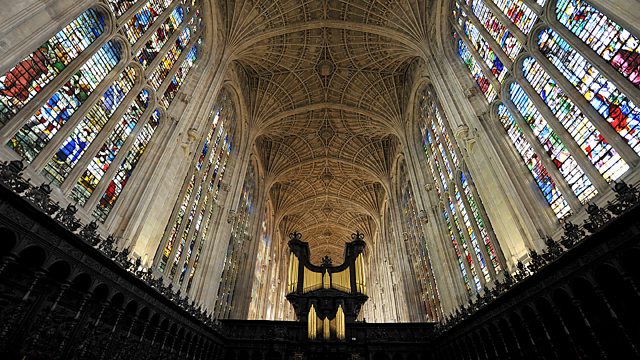 Easter at King's: James MacMillan's St Luke Passion
James MacMillan conducts his St Luke Passion at King's College, Cambridge
James MacMILLAN: St Luke Passion
Britten Sinfonia
Britten Sinfonia Voices
Trinity Boys Choir, London
Schola Cantorum of the Cardinal Vaughan Memorial School, London
James MacMillan, conductor
Britten Sinfonia continues its close relationship with Scottish composer James MacMillan with this performance of his St Luke Passion, which takes as its starting point the passage in the Gospel of Luke describing the suffering and death of Jesus. James's musical language is flooded with influences from his Scottish heritage, Catholic faith, social conscience and close connection with Celtic folk music. In writing his Passion, MacMillan said, "Bach's music proves that the Passion of Christ has deep beginnings and profound resonance, even for modern man: he opened up a window on the divine love affair with humanity. The greatest calling for an artist, in any age, is to do the same."
Post-concert music: It's All About the Piano! - Hands of Tomorrow - a Franco-British soirée, recorded at the French Institute in London, last Saturday. Over the course of this week sample four top young pianists from the Paris Conservatoire and the Guildhall School of Music and Drama in music including D. Scarlatti, Brahms, Debussy, Boulez, Messiaen and Liszt:
Marina Koka (piano) Guildhall School
Justine Leroux (piano) Paris Conservatoire
Sophia Dee (piano) Guildhall School
Tanguy de Williencourt (piano) Paris Conservatoire.
Last on
The singer and guitarist is the first world music artist to join BBC Introducing