Main content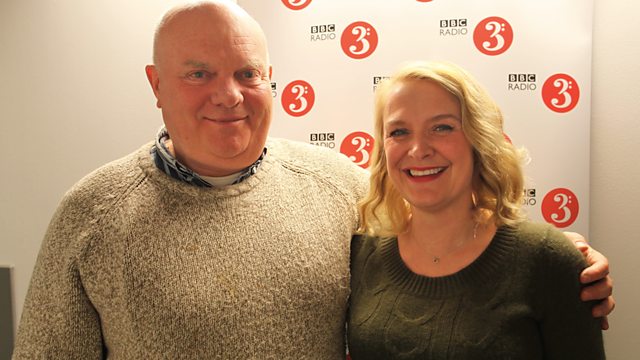 Thursday - Sarah Walker with Declan Donnellan
With Rob Cowan. Five Reasons to Love the Fitzwilliam Virginal Book; Artist of the Week: conductor Stephen Cleobury; Essential Choice: Schoenberg: Six Little Piano Pieces.
9am
A selection of music including '5 Reasons to Love...the Fitzwilliam Virginal Book'. Throughout the week Rob and Sarah dip into this remarkable collection of Elizabethan and Jacobean keyboard music, showcasing works by composers including Byrd, Bull and Gibbons.
9.30am
Take part in our daily musical challenge: listen to the story and tell us what happens next
10am
Sarah's guest this week is the writer and director Declan Donnellan. Since co-founding his own theatre company in 1981, Declan has become well-known as a Shakespearean director as well as winning accolades for his interpretations of works ranging from plays by Chekhov and Pushkin to Sondheim's Sweeney Todd. Declan will be sharing a selection of his favourite classical music every day at 10am.
10.30am
Rob and Sarah's featured artist this week is the conductor Stephen Cleobury. Director of the world-famous Choir of King's College, Cambridge, Cleobury has worked with leading orchestras and soloists including the Academy of Ancient Music and the Philharmonia. Sarah will be exploring his interpretations of works by composers including Brahms, Harvey, Mozart, Stanford and Tallis.
11am
Sarah's Essential Choice
SCHOENBERG 6 Little Piano Pieces, Op 19
Maurizio Pollini.
Classical consequences
At a benefit ball in 1833, Johann Strauss asked guests to name his new waltz. Before the concert, they put their suggestions, written on slips of paper, in a chest.  After the waltz had been performed, a blindfolded girl drew one out. What happened next?
The title selected was Tausendsapperment-Walzer – Devil Take It Waltz. Despite the objections of the crowd to this unsuitable title, Strauss stuck with his plan and had the waltz published under this name.