Main content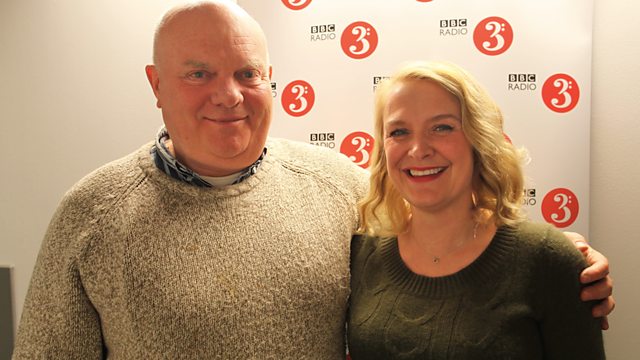 Wednesday - Sarah Walker with Declan Donnellan
With Rob Cowan. Five Reasons to Love the Fitzwilliam Virginal Book; Artist of the Week: conductor Stephen Cleobury; Essential Choice: Strauss: Der Rosenkavalier (excerpt).
9am
A selection of music including '5 Reasons to Love...the Fitzwilliam Virginal Book'. Throughout the week Rob and Sarah dip into this remarkable collection of Elizabethan and Jacobean keyboard music, showcasing works by composers including Byrd, Bull and Gibbons.
9.30am
Take part in our daily musical challenge and identify the place associated with a well-known work.
10am
Sarah's guest this week is the writer and director Declan Donnellan. Since co-founding his own theatre company in 1981, Declan has become well-known as a Shakespearean director as well as winning accolades for his interpretations of works ranging from plays by Chekhov and Pushkin to Sondheim's Sweeney Todd. Declan will be sharing a selection of his favourite classical music every day at 10am.
10.30am
Rob and Sarah's featured artist this week is the conductor Stephen Cleobury. Director of the world-famous Choir of King's College, Cambridge, Cleobury has worked with leading orchestras and soloists including the Academy of Ancient Music and the Philharmonia. Sarah will be exploring his interpretations of works by composers including Brahms, Harvey, Mozart, Stanford and Tallis.
11am
Sarah's Essential Choice
STRAUSS Der Rosenkavalier, Op 59: extract
Elisabeth Schwarzkopf (Marschallin)
Christa Ludwig (Octavian)
Teresa Stich-Randall (Sophie)
Otto Edelmann (Ochs)
Eberhard Wächter (Faninal)
Philharmonia Chorus & Orchestra
Herbert von Karajan (conductor).
Music Played
5 REASONS TO LOVE: THE FITZWILLIAM VIRGINAL BOOK

5 REASONS TO LOVE: THE FITZWILLIAM VIRGINAL BOOK

ARTIST OF THE WEEK: STEPHEN CLEOBURY

DECLAN DONNELLAN'S CHOICES

ARTIST OF THE WEEK: STEPHEN CLEOBURY

Essential Choice
Imperfect Harmony
The music played:
Adams
Short Ride in a Fast Machine
San Francisco Symphony
Michael Tilson Thomas (conductor)
SFS MEDIA

Copland
Rodeo: Hoe-Down
New York Philharmonic
Leonard Bernstein (conductor)
SONY