Main content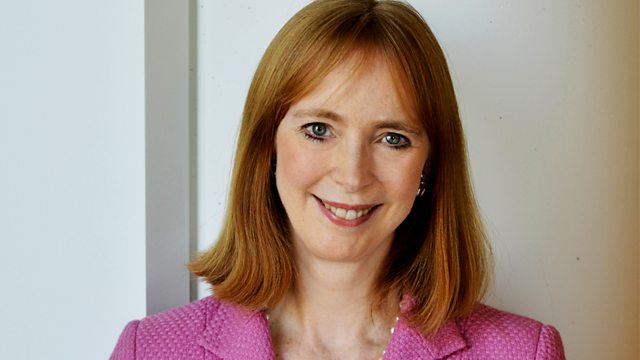 Germanwings Crash, Women Bishops, Child Soldiers
Religious news and current affairs, presented by Edward Stourton, who talks to the French bishop and German priest helping people in the aftermath of the Germanwings crash.
In the aftermath of the Germanwings crash, Edward speaks to the local French Bishop helping families in the Alps and a German Priest supporting children and teachers at a school where 18 of the victims were from.
Nigerians go to the polls this weekend with analysts predicting the closest race since the end of military rule in 1999. Mike Smith, author of 'Boko Haram: Inside Nigeria's Unholy War' assesses how religion has played a part in the campaign.
The Catholic Bishop for Prisons has spoken out against conditions in UK jails, urging action to prevent overcrowding and under-staffing in prisons. The comments come almost exactly 25 years on from the Strangeways prison riot. Kevin Bocquet reports.
'A Nation Divided? The Charlie Hebdo Aftermath' airs on BBC 3 on Monday 30th March. Journalist and comedian Shaista Aziz talks about her encounters with French Muslims and members of the political far right for the documentary.
Two more women were appointed Bishops in the Church of England this week. Edward talks to Rev Canon Alison White about her appointment as Suffragon Bishop of Hull and also to Ruth Gledhill from Christian Today.
Mike Thomson reports from Northern Iraq on the changing role of child soldiers.
Cardinal Vincent Nichols has rebuked almost 500 priests following the publication of a letter urging synod to issue a "clear and firm proclamation" upholding Church teaching on marriage and sexuality. One of the signatories, Fr Alexander Lucie-Smith and Marie Wright from the Association of Separated and Divorced Catholics debate.
Producers:
Zaffar Iqbal
Dan Tierney
Editor:
Amanda Hancox
Contributors:
Mike Smith
Shaista Aziz
Canon Alison White
Ruth Gledhill
Fr Alexander Lucie-Smith
Marie Wright.
Last on
Broadcast

Pathways to Prayer – Lent Retreat 2021
All the colours of the rainbow