Main content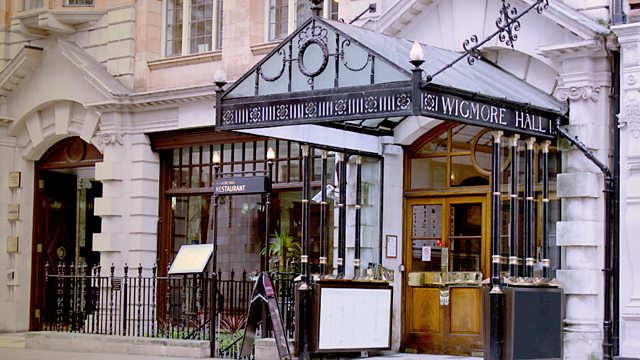 Benjamin Appl and Graham Johnson - Schubert Song
Live from Wigmore Hall, London, baritone Benjamin Appl and pianist Graham Johnson perform a wide-ranging programme of songs by Schubert. Presented by Christopher Cook.
Pianist Graham Johnson's peerless knowledge and understanding of Schubert song is born of life-long passion for Schubert combined with indefatigable scholarship and remarkable musicianship. He's joined by BBC Radio 3 New Generation Artist, baritone Benjamin Appl at Wigmore Hall for a wide-ranging and compelling programme, including well-loved and less familiar songs. Presented by Christopher Cook.
Schubert:
Am Bach im Frühling D361
Der Wanderer an den Mond D870
Im Freien D880
Geheimes D719
Wandrers Nachtlied D768
An den Mond D259
Das Lied im Grünen D917
Fischerweise D881
Verklärung D59
An den Tod D518
Der Zwerg D771
INTERVAL - Beethoven: Octet Op.103 from CD: Sabine Meyer (clarinet) Sabine Meyer Wind Ensemble
An die Leier D737
Gruppe aus dem Tartarus D583
Strophe aus Die Götter Griechenlands D677
Memnon D541
Alinde D904
Der Kampf D594
Prometheus D674
Die Gebüsche D646
Nachtstück D672
Im Abendrot D799
Benjamin Appl (baritone)
Graham Johnson (piano).