Main content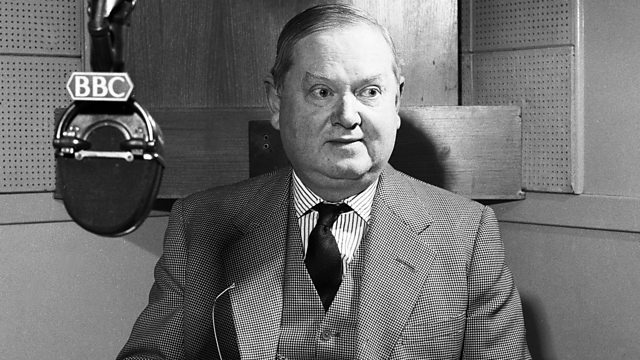 Evelyn Waugh
The Brideshead Revisited author discusses his career in the BBC Home Service's pioneering three-way interview series. From 1953.
Brideshead Revisited author Evelyn Waugh is grilled about his life and career by Charles Wilmot, Jack Davies and Stephen Black
Regarded as one of the most brilliant novelists of his day, Waugh loathed the BBC. His grandson Alexander believes that this interview, along with a cocktail of sleeping draughts, helped to send him "rather mad". The author later turned his experience on Frankly Speaking into a scene in his novel 'The Ordeal of Gilbert Pinfold' with Stephen Black becoming the character Angel who haunts Pinfold in his hallucinations.
Launched in 1952 on the BBC Home Service, Frankly Speaking was a novel, ground breaking series. Unrehearsed and unscripted, the traditional interviewee/interviewer pairing was initially jettisoned for three interviewers firing direct questions - straight to the point.
Early critics described it as 'unkempt', 'an inquisition' and described the guest as prey being cornered, quarry being pursued - with calls to axe the unscripted interview. But the format won out and eventually won over its detractors.
Unknown or very inexperienced broadcasters were employed as interviewers, notably John Freeman, John Betjeman, Malcolm Muggeridge, Harold Hobson, Penelope Mortimer, Elizabeth Beresford and Katherine Whitehorn.
Only about 40 of the original 100 programmes survive.
First broadcast on the BBC Home Service in November 1953.
Last on
Broadcasts