Main content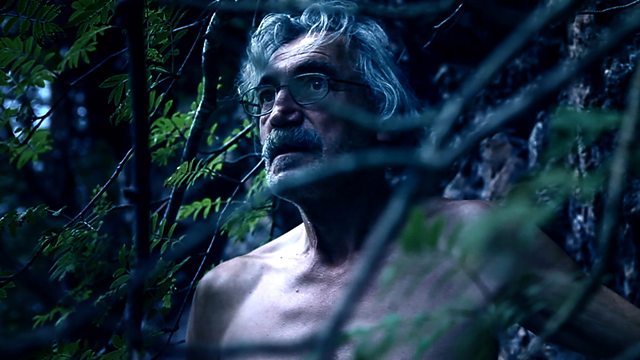 The Lost Gold of the Highlands
A Storyville documentary about a man who returns to a mysterious Scottish loch twenty years after almost dying there, searching for treasures once owned by Bonnie Prince Charlie.
Twenty years ago, Garnet Frost escaped London and headed into the desolate Scottish wilderness, where, not having a map, he got lost. Trapped between a mountain and the mysterious Loch Arkaig, cold and alone, he resigned himself to dying.
But Garnet didn't die. By sheer chance, he was saved by a lone fisherman.
For the past two decades, Garnet has been haunted by a memento from his doomed trip. He believes an unusual wooden staff he found while waiting to die is actually a marker for one of history's most famous lost treasures - a spectacular fortune once owned by Bonnie Prince Charlie and lost since 1746. Now, two decades after the trip which almost killed him, Garnet is ready to return to the mysterious loch in his quest to find the gold.
What Garnet finds up there, amidst the towering landscape, changes his life forever.
The film is more than a fascinating historical insight into a lost treasure. It is a journey into the mind of a man searching for meaning, a search with which we can all empathise. This is a film about dreams, inspiration and the resonating power of hope. This is a film about all of us.
Ed Perkins, director of The Lost Gold of the Highlands, answers the Storyville Q&A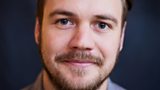 What is more important, story or character?
In this film, the character is the story, so it is hard to differentiate between the two. They are completely interdependent.

What made you first want to explore the subject?
Like many things that happen in the UK, this all started in the pub. A colleague came in to work one day saying that he had met an extraordinary man in his local who was, in between singing and dancing, regaling his friends with stories of lost gold and a plan he had hatched to go and find it. So I went to meet him.

Armed with a bundle of maps, an infectious enthusiasm and a disarming eccentricity, he immediately drew me into his world. Over the course of the next year I spent a lot of time with Garnet, his extraordinary mother, and wonderful friends. I spent countless hours absorbed in his plans to travel up to Scotland in search of Bonnie Prince Charlie's lost gold, his new theories for where exactly it might be hidden, his elaborate designs to build flying machines. For much of that time I was still grappling to understand the actual meaning of Garnet's journey, but I suspected that it might lead somewhere more emotional – more human – than a literal pot of gold.

How long did it take to get the film off the ground?
It has taken the better part of 4 years to bring this film to the screen and for much of that time we had no funding, and, to be honest, no idea what the film was actually about. It can take a somewhat irrational confidence to keep going under such circumstances. I am immensely indebted to Garnet for many things – his startling honesty and openness make the film what it is and I have enormous respect for him and the journey he has undertaken. But on top of all this, his sheer patience with me over 4 long years – and his never ending enthusiasm whenever I turned up at his front door - is something for which I can never thank him enough.

What were you most surprised to learn in the course of production?
People lives are inherently complicated and contain a multitude of narrative strands and themes. And Garnet's life was no different. How to simplify and structure a life into 75 minutes was one of our big challenges.

When we started editing - with a hundred hours of raw footage - I turned to a book about storytelling and narrative structure. The book's premise is that there are 7 archetypal narrative structures that have been used throughout history, across every storytelling medium available. Most of the stories (in books, films etc) that we consume every day follow one of these 7 basic structures, often to surprisingly close degree.

One of these archetypal narrative structures is called "The Hero's Journey", which in essence has a hero venturing forth from the ordinary world to a strange new land full of trials and temptations. Along the course of the hero's adventure, they are often forced to confronts their 'dragon', their metaphorical inner demons. Intrigued, I laid out this prescribed 3 act narrative structure on a blackboard at home, and then stuck post-it notes containing every scene that I had shot with Garnet into the gaps. What surprised me most was just how closely Garnet's real-life journey resembled the archetypal "hero's journey". At certain points it was uncanny.

What have been the differences in reception to the film in countries it has now travelled to?
We were very honoured to premiere at the Tribeca Film Festival in New York. Since then, we have also screened the film at the Edinburgh International Film Festival and the Jozi Film Festival in South Africa where the film won BEST DOCUMENTARY FEATURE. I was thrilled that Garnet was able to make it out to New York for the premiere. Having not been on an aeroplane for 20 years, flying to New York to see himself on the big screen was a somewhat surreal experience, but it was an enormous privilege for me to see Garnet in the spotlight after all these years, regaling audiences with his tales of treasure hunting and orchestrating his own standing ovations. Countless people came up to Garnet after screenings wanting to talk to him, to thank him for his honesty, to empathise with his journey, or sometimes just to give him a hug.

Which documentary has most inspired you?
'Man on Wire'. It was the first documentary film I watched that felt every bit as cinematic, emotive, and stylistically ambitious as the very best narrative features.

Favourite Website/blog?
It was always Christopher Hitchens on Slate.com. Am at a bit of a loss now.

Person you'd most like to interview (living or dead?)
My grandfather.

Best piece of filmmaking advice you've ever been given?
Surround yourself with people who are far more experienced and talented than you are.

I was immensely fortunate to work with an amazing team who have allowed me to follow through with my original vision, have been instrumental in shaping the tone and feel of the film, and have rescued me from the many mistakes and wrong turns that I took along the way. To collaborate with such established and successful filmmakers has been an enormous privilege.

Best piece of filmmaking equipment you can't live without?
Canon 5D II - the first, and only, camera I have ever bought, and the camera I used to make this film.

I think this is a really exciting time for documentaries. The availability of high quality, low cost cameras such as the Canon 5D has completely democratized the filmmaking process. No longer do you need a big budget and film crew to bring stories to the screen. With an affordable camera, a lot of patience and dedication, and most importantly a good story, filmmakers really can make films which even a decade ago would have been impossible to realise.

If money was no object, what is your dream documentary subject?
George Best.

Favourite film of all time?
'Into The Wild' by Sean Penn. Masterfully structured and filmed.

Most difficult access?
Every story has its own unique access challenges. But building trusting relationships with contributors is one of the real privileges of what we do.

Best recent read?
Man With a Blue Scarf: On Sitting For a Portrait by Lucien Freud. Its a fascinating book which reveals many similarities between the experience of sitting for a portrait and being the subject of a documentary.

Credits
| Role | Contributor |
| --- | --- |
| Director | Ed Perkins |
| Series Editor | Nick Fraser |
Featured in...
A collection of some of our favourite documentaries exploring Scotland and its people.