Main content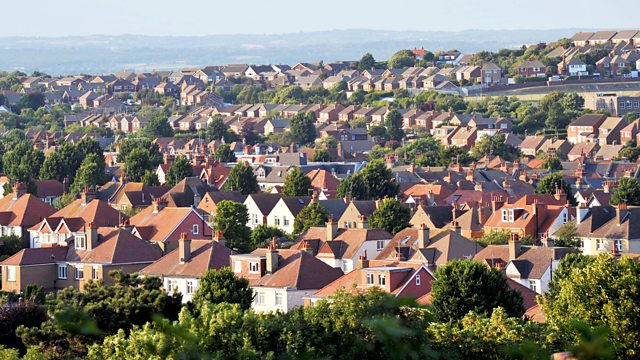 Suburbia
Simon Fanshawe explores the history and growth of the suburbs and what they tell us about our daily lives and the varied cultures of Britain.
What created suburbia, when and how?
In the 19th century the first suburban districts sprang up around city centres (at first London and Manchester) to accommodate those who wanted to escape the squalid conditions of the industrial town. From the mid-19th century the development of the railways (like the Metropolitan line to Middlesex and then Bucks), made it possible for the majority of the city's population to reside outside the city and to commute into the centre for work. The railway could take you from Middlesex to The City, from Bucks to Baker Street. It was the birth of Metroland, as celebrated by poet Sir John Betjeman.
But the suburbs were more than just about planning and building; they developed a culture set apart from the metropolitan influence of the sinful city. In the suburbs grew a whole lifestyle of refinement, respectability and aspiration. And along with their distance from the city came the disdain of the fashionable non-suburbanites: "How very suburban!" became synonymous with a sneering disdain for conventionality.
Simon Fanshawe explores Suburbia as a place of both continuity and change. Through poems, TV sitcom, history and commentary he traces the story of the suburbs – how they came to be – and also their cultural influence on British lifestyle from fashion, architecture, music, morals, gardening and social one-upmanship. From Betjeman to Reggie Perrin through, amongst other things, Mike Leigh's Abigail's Party, Sue Townsend's Adrian Mole, TV sitcom The Good Life, the sketches of Monty Python, and the birth of punk rock.
Simon explores what the suburbs were originally, what they have become and how; despite changes in demographics and social mobility, they still typify a very British set of values. The programme also features exclusive interviews with the likes of Michael Palin, Terry Jones and Penelope Keith.
Producer: Mike Greenwood
Made for BBC Radio 4 Extra by Pier Productions.
Last on
Broadcasts