Main content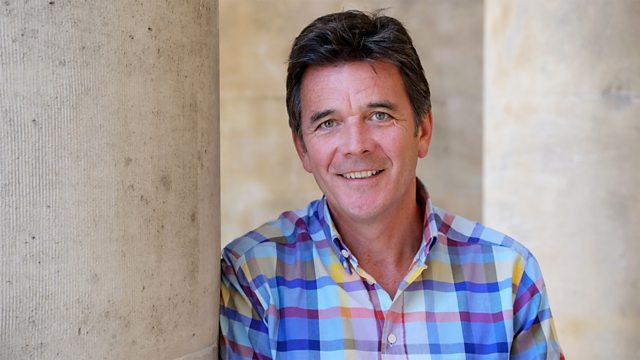 Feedback on Teenage Pregnancy, Smoothies, AMD, Hospital Beds, Frailty, Feedback on Gallstones, Moles
Feedback on sex education, off licence use of drugs and drinking smoothies. Hospital bed numbers go down as admissions go up; plus calls for frailty to be an official diagnosis.
In the last of the current series Mark Porter answers your feedback on sex education, off licence use of drugs and drinking smoothies instead of eating fruit.
Plus hospital bed numbers have been halved over 25 years, while admissions have rocketed - up by 3 million in the last decade alone; Inside Health discusses how hospitals have been coping.
Plus calls for frailty to be an official diagnosis rather than simply a general description - Mark Porter examines the implications.
Programme Transcript - Inside Health
Downloaded from www.bbc.co.uk/radio4 
THE ATTACHED TRANSCRIPT WAS TYPED FROM A RECORDING AND NOT COPIED FROM AN ORIGINAL SCRIPT.  BECAUSE OF THE RISK OF MISHEARING AND THE DIFFICULTY IN SOME CASES OF IDENTIFYING INDIVIDUAL SPEAKERS, THE BBC CANNOT VOUCH FOR ITS COMPLETE ACCURACY.
INSIDE HEALTH
Programme 12.
TX:  24.03.15  2100-2130
PRESENTER:  MARK PORTER
PRODUCER:  ERIKA WRIGHT
Porter
Coming up today: Hospital beds – their numbers were once a marker of the state of the NHS, but they hardly get a mention these days. We put that right.
And frailty – now a diagnosis, rather than a description. And if missed, or not managed properly, one that can lead to people becoming very sick, very quickly.
But first, it's over to you. This is the last programme in the current series and we have asked for your feedback on the issues we have covered so far this year.
Robert, who listens in America, was unhappy with our suggestion that early sex education might have contributed to the recent fall in teenage pregnancy rates in the UK. He feels that it is more likely to be down to better contraception.  And what Robert would really like to know is whether sex education means people are less likely to start sexual relationships early, or to just to be more careful when they do.  A difficult question, and one I put to Kaye Wellings, Professor of Sexual and Reproductive Health Research at the London School of Hygiene and Tropical Medicine.
Wellings
We do know from the research the routes by which we're achieving the ends we're achieving.  So, for example, we have seen a big drop in the teenage pregnancy rates.  That has come about largely as a result of increased use of contraception rather than delayed intercourse.  And there hasn't been a change over recent time in the age at which young people have sex.
Porter
So as we've introduced more sex education that hasn't delayed sexual contact, it just means that people are behaving more responsibly.
Wellings
Yes you've got young people entering their 16th year, a third of them are sexually active, just under a third, 31%, so over two thirds are not.  But young people themselves think it's the majority.  When we asked them they think that two thirds have had sex before 16.
Porter
So they think it's the norm?
Wellings
They think it's the norm and of course that's a very strong pointer to the staff dealing with sex education to re-establish the norms in line with what's happening in the everyday world rather than the boastful perhaps or the bragging world of teenagers' conversations.
Porter
I mean can you introduce sex education too early do you think?
Wellings
I think the problem with it is the word – sex education – parents get worried that youngsters of 11 are going to be taught the mechanics, the rudiments of how to have sex.  Actually if you go into a sex education class sex is often not mentioned at all, it's more about the relationships between people.  At age 11 there'll be all sorts of things that young people want to know about.
Porter
In your experience is there much parental concern about initiating sex education at an early age?
Wellings
Some parents feel quite comfortable with the issue of sex education, others don't.  But I think all parents these days find it very, very difficult to keep up with the imagery around sex, pornography and the internet influences that are reaching their children.
Porter
Professor Kaye Wellings.
David emailed asking for clarification about smoothies following our item on fruit juices and why they may be dropped from the current 5-a-day recommendations because of the amount of sugar they contain. 
David (read)
"As I understand it, smoothies are different because they contain exactly the same nutrients as the original fruit, including the fibre. So although one should clearly not drink smoothies instead of water, it is presumably alright to consider them an alternative to eating fruit."
Porter
But is David right? I asked Susan Jebb, Professor of Diet and Population at the University of Oxford, to come back and tell us.
Jebb
Well he's right in a factual sense that of course smoothies have got all the fibre that's often missing from fruit juice.  But I think there are still some outstanding concerns.  Firstly, they contain a lot of sugar, so they're still doing the same harm to your teeth.  And also the rate of consumption means they're less likely to fill you up as the intact fruit would do.  If you think about it you can whizz up the fruit in a blender very easily, the blender does all the work for you, and then you can knock it back much more quickly than if you were trying to munch your way through the mango and the apple and the raspberries or whatever else is in your smoothie.
Porter
And of course it's not just your teeth, that sugar means that they're very calorific presumably?
Jebb
That's right.  You're getting all of the calories of all of the fruit.  So there's no reason to totally avoid smoothies, they can be a way of getting a bit of fruit and the fibre that goes with it.  But it's important to keep them to the small glass with a meal and in that way you reduce the harm to your teeth, you're unlikely to really over consume them.  But nonetheless I would still say to people much the best thing to do is to eat your fruit rather than drink it.
Porter
So eat an apple and drink a glass of water, rather than have an apple smoothie for instance?
Jebb
Absolutely.
Porter
Professor Susan Jebb.
And just to be clear, while there are rumours that fruit juices are to be dropped from the 5-a-day recommendations, they remain nothing more than rumour at present.
Last week's item on treatments for the most common cause of blindness in older people – age related macular degeneration or AMD – prompted a number of you to get in touch. We highlighted how the NHS was being forced to use a treatment – Lucentis - for the wet form of AMD that - at close to £1000 an injection is 20-30 times more expensive than an equivalent Avastin which is just as effective.
Both drugs work in the same way, the main difference being that Lucentis is licensed for use in AMD, while Avastin isn't – it was originally developed to be used in cancer. And it has been suggested that if doctors don't use the licensed more expensive version then they risk being hauled in front of the General Medical Council. And drug companies want doctors to stick to licensed products too.  Indeed in the case of Lucentis and Avastin it is the same company - Roche – who makes them both, so you can understand why it wants doctors to carry on using the £1,000 version.
But the issue isn't limited to Lucentis and Avastin.  James Cave, Editor of the Drug and Therapeutics Bulletin, feels we may well be at the thin end of a wedge.
Cave
Off licence use of drugs, the use of properly produced – we're not talking about drugs from the back of a lorry somewhere – we're talking about properly produced drugs, we've used them off label for many, many years.  If you look at a lot of areas of medicine, such as the management of headache, perhaps as many as 70% of the drugs we use for headache are used off label.  Another example, really interesting, Tranexamic acid, drug's been around for years, recently discovered – give it to patients who've had trauma and you have a huge impact on their bleeding.  So you get a patient with serious trauma, road traffic accident, you give them this drug, costs nothing - £6 to the treat the patient – it's an incredible drug, it's not licensed for that use, it's being used off label.  Now imagine if a drug manufacturer came along, tweaked it, got it licensed for the management of bleeding in trauma and sold it for a £1,000.  As it currently stands we would have to stop using this £6 drug and start using this licensed drug that costs a £1,000.
Porter
You can understand drug companies wanting to protect their intellectual copyright, I mean they're in the business to make money, but do you think they're in danger of shooting themselves in the foot here, it sort of seems to me like it's starting to leave a bit of a bad taste?
Cave
Well I think it's exactly right.  I think the problem is, is that there are ever smaller margins in the pharmaceutical industry but I think the risk is that short-termism will damage the market and I think it does require governments to say no come on let's make this work.  And I think what we need to do is alter the licensing system.  Interestingly enough licensing is just an authorisation to market, so it's not as if that drug has anything extra, if you like.  So it may be we need to change the licensing rules and have additional – like a permit – that we say this drug Amitriptyline, we've used it for years in headaches, good evidence, off label but it now has a permit to be used for the management of headache.  That would get round all these difficult areas and I think allow clinicians to use the drugs that work on patients who need them.
Porter
James Cave.
The Avastin/Lucentis debate also prompted this email from Sheila:
Sheila (read)
I have been having injections for AMD since 2010. I was given Lucentis at first but this has recently been changed to Eyelea by the team looking after me. Why wasn't this option mentioned in your report?
Porter
Andrew Lotery is Professor of Ophthalmology at the University of Southampton.
Lotery
So Eyelea is a similar price to Lucentis, its list price is again with VAT sort of around a £1,000.  Both Lucentis and Eyelea have confidential reductions in price for the NHS but as far as I'm aware they're still roughly the same price and both are still considerably more expensive than Avastin.
Porter
In terms of effectiveness is there anything to choose between these three drugs?
Lotery
There have been head to head trials of Lucentis with Eyelea and the results are exactly the same.  As we've discussed before there's been head to head trials between Lucentis and Avastin and the results are exactly the same in terms of improvement in vision.  So no there isn't any significant difference in outcome.  The one difference that Eyelea has over the other two drugs is that it can be given two monthly rather than monthly and it can reduce the follow up of patients.  That makes it more convenient for patients and also helps reduce capacity demand to the hospital eye service because patients don't need to be seen so frequently.
Porter
Professor Andrew Lotery. And do visit our website if you would like more information.
Hospital beds used to be a bellwether for the state of the NHS with cuts and increases in their numbers regularly proffered by opposing politicians as proof the NHS was either safe in their hands, or doomed with their opposition. But today they barely get a mention. Surprising given that hospital managers seem to have worked something of a miracle over the last 25 years – while bed numbers have halved, the number of admissions has rocketed - up by three million in the last decade alone. So how are hospitals coping? To discuss Inside Health's Dr Margaret McCartney and John Appleby, Chief Economist at the King's Fund.
Appleby
Virtually every healthcare system across the world, developed healthcare system, is seeing a downward drift in the numbers of beds that they use.  Often to do – it's clinically led stuff, it's the fact that a local anaesthetic perhaps is being used for an operation rather than a general anaesthetic, it's that the surgical technique is keyhole and not a big open wound, so recovery times are much quicker and so on.  And what we've seen is a general drift from inpatients, so keeping people overnight, through to keeping people in just for a day, people who are in for just a day may be some of them are being treated in outpatients now and some of the people who are in outpatients are now being in the community.  So there's a sort of general drift away from using beds so intensively.
Porter
Margaret McCartney's listening in our Glasgow studio.  Margaret, the one thing that does worry me is that in last year is this rise in the number of admissions.  So we're seeing more pressure on what beds we have left.
McCartney
Well we're living in an era of unprecedented change.  In 1900 we lived for an average of 50 years old, today we're expecting to live for 80 years and we're living longer and we're living longer with more long term conditions.  And I'm really concerned that our bed numbers are not taking into account that we have got older more complex, more frail people who do need more intensive and longer stays in hospital.  And the problem is that we really don't know what the right number is and I'm concerned that with all we've heard over this winter about people finding it difficult to get into hospital and then to get back out of hospital is becoming a huge problem because of course if you shut beds the need doesn't go away and that means that people are needing to be cared for more intensively in the community.  But we've had a huge amount of social care cuts, so people who are not in hospital they're in the community are they getting the right care?
Appleby
Very interesting.  I think there's still some way to go in terms of reducing bed numbers…
Porter
But are they going to be dropped further?
Appleby
Oh yeah I think so.  I mean one of the – one of the things that we've seen over time and across all countries, all specialties, is reductions in length of stay, as I say moving from inpatients to day cases and so on.  And that's still got a little way to go in this country.  In the United States they've gone further, in other countries for other reasons they stay in hospital longer.
Porter
From an economist's point of view do you think we have enough balance between reduction of spending in hospitals on things like beds and spending it in the community?
Appleby
It's not happening at the moment and again Margaret's right, there's a massive underinvestment in community health services.  The numbers of district nurses have decreased by about 30% over the last few years, health visitors have increased but not as much as the government wanted.  If we're really to do this thing about changing what hospitals look like and their boundaries – they're not just the bricks and mortar – then there's going to have to be a huge investment in the community.
Porter
The other problem of course with having fewer beds isn't just the demand upon the beds, it's how hard you use them, in that some beds I would imagine are being used more than once per day and does that have problems associated with that?
Appleby
Slightly bizarrely you can have occupancy levels above 100%...
Porter
Hot bedding.
Appleby
Hot beds.  But the latest figures on occupancy rates for acute beds in England are now nearly touching 90%, so that's across all hospitals on average for a three month period, that's very hardworking beds.  And it's getting – within that there'll be variations, so something like 17% of hospitals are running at over 95% occupancy levels.  So I think Margaret's right, there is a danger that you push too hard on this and it's a tricky balance.
McCartney
The other thing that's really important to note is that there have been lots of studies recently looking at the association with death rates of patients on acute wards in comparison with how many nurses are looking after the patients.  And in 2014 there was a study in the Public Library of Science that looked at the nursing ratio in stroke units and they basically found that the best staffed wards had one less death per 25 admissions compared with the worst staffed wards.  Now if that was a drug we'd call it a blockbuster, something making a huge difference…
Porter
But how does that relate to bed numbers though, you're talking staff numbers?
McCartney
Because overcrowding – well what you're talking about is the ratio.  So if you've got 100% bed occupancy or if you've got 110% bed occupancy, which can sometimes happen, you've got nurses that are stretched between more patients than they would have done otherwise.  So you're really pushing people to the limit of delivering safe care and that's a really important point that I think we don't look at often enough when we're designing and planning services.  We should not be aiming for 100% bed occupancy, not only the problems with overstretched staff but also infection control, there's a relationship between overcrowding and worse hospital acquired infections.
Porter
And presumably John we need some reserve, I mean as we've seen over the last winter I mean there literally aren't enough beds to go round in some hospitals.
Appleby
Yes clearly, I mean no hospital would want to try and run average bed occupancy…
Porter
A hotel might but a hospital wouldn't…
Appleby
A hotel might yes but not a hospital.  And again Margaret's right, I think when you're getting to sort of 85% plus occupancy rate suddenly things start to go wrong quite quickly.  So you don't have time between patients to clean up properly, infections can start rising, nurses are overworked and so on.  So clearly you've got to have some capacity.  The tricky thing is – I'll just put my economist's hat on for a moment – I don't want expensive beds with expensive resources attached to them – doctors and nurses and so on – sitting round mainly doing nothing on the off chance every now and then, which we can predict, that they're going to be required.  So…
McCartney
I would love to see a ward with lots of nurses sitting around doing nothing, I don't think that exists.
Appleby
No and you don't want people working too hard either.  So it's a bit like you don't want people to be in hospital too long but you don't want them to be in hospital too short but that's quite a tricky thing to get right.
Porter
John Appleby.  And Margaret stay with us for our next report on calls for frailty to be recognised as a long term condition rather than simply a description.
Frailty, along with the often accompanying mental deterioration, now results in as many deaths in the UK as cancer. And, as with other long-term conditions like diabetes and heart disease, it impacts adversely on quality of life, is progressive and if missed, or not managed properly, can lead to people becoming very sick, very quickly.
Professor John Young is Director for Integration and Frail Elderly Care at NHS England.
Young
I think we're all familiar with the term – the general term – the frail elderly, like a sort of category.  But we've learnt a lot in the last 10 or 15 years from research studies which have given us much more insightful understanding of the term frailty and we can begin to think about frailty not as a category, an adjective – the frail elderly – but in terms of how we would conceptualise any other long term condition like chronic heart failure or dementia.
Porter
So are you saying that frailty is now a diagnosis?
Young
We're now in the position where it can indeed be a diagnosis, yes, and we're working on the diagnostic tools to help us identify people who've got frailty.
Porter
How do we actually tell whether someone's frail from a medical point of view?
Young
I think we've got to try and reverse our understandings a little bit because our conventional understandings of frailty are people towards the end of life who look generally frail, they look very emaciated and [indistinct word].  Now if you think about frailty as a long term condition clearly there's been a journey to get to that stage and the new diagnostic tools that we're introducing allow you to make a much, much timely diagnosis of frailty before this very end stage state occurs.
Porter
And you're looking for what sort of criteria?
Young
There are a number of tools which have got a strong evidence base behind them.  But perhaps if I could just describe one very simple one.  It's called the Gate Speed test, heavily evidence based, and all a person has to do is simply walk four metres, which have been marked on the ground, and if they take five seconds or more to cover the four metres there's a very high probability that that person has got the beginning of the frailty syndrome.  The slower that you walk the more frail you are.  But it's usually very simple to see that somebody's walking slowly, for example, because they've got knee arthritis.  So the false positives are relatively easy to pick up.
Porter
So you're using this test effectively as a heads up to both patient and healthcare professional?
Young
Absolutely yes.
Porter
And that's a simple test that can be done by almost anybody.
Young
Very simple test.  So we're promoting it as a self-diagnostic test for people.
Porter
What are the implications for the individual?  If you fail that so you're therefore regarded as frail what are the health implications?
Young
We wouldn't want to label people as being frail because we're very sensitive to the issue that older people themselves don't engage with the word frail, people perceive frailty as being very end of life.  But at this very beginning phrase, the slowing down phase of frailty, there are a number of things which people might be encouraged to do.  The sorts of things which all of us should perhaps be doing but we put off.
Porter
Looking at the group with severe or very advanced frailty one area of concern for me, as a GP, is that one of the reasons why these people tend to be very frail is they have lots of different conditions, that often means lots of different treatments and if they really are very frail and heading towards the end of their lives how appropriate is it that we have these people on all sorts of treatments for things like blood pressure?
Young
It becomes less and less relevant as people approach the end of their life for them to have the full panoply of modern medication for numerous interacting long term conditions.  We know that but as yet we've not get good systems of care in place that really allow us to see how we can reduce some of these medications.  But in places that are beginning now to explore having these sorts of system it's clear that medications can be withdrawn, discussions can take place with the older person themselves, decisions made.  The drug burden can be significantly reduced.
Porter
So the emphasis would be in that stage of somebody's life that you're concentrating more on symptom relief if you like, day to day, rather than preventative therapy?
Young
And being very attuned to the fact that as the person gets increasingly frail so their ability to metabolise these medications becomes increasingly impaired and so they're at much higher risk of getting adverse effects from the medications themselves.
Porter
Now this is something where the left hand is going to have to talk to the right in the NHS going forward because GPs historically have been under a lot of pressure to maintain these sorts of preventative therapies, even in people that they don't always feel they're warranted in.
Young
Yes I think we need to have a much more graduated response.  So it absolutely isn't one size fits all and in a way frailty teaches us a lot about older people because it encourages us to think about older people not as a category – the older person – but actually as a very heterogeneous group of people with a really huge variety of health states.
Porter
Professor John Young.  And Margaret McCartney has been listening to that. Margaret, is this a move that you welcome?
McCartney
I think this is a mixed bag for me.  There are certainly advantages towards trying to recognise people who are frail and tailoring medical treatment around it.  At its best diagnosing frailty could be really useful because what it says is what can we do to help this person get the function that they can maximally achieve within the limits of their physical health just now.  It's also an opportunity to say what really matters to you now, what are the things that we can plan your care to try and achieve.  It also means that we can start talking about de-prescribing – taking people off drugs that they're not getting any benefit from and in fact they're just getting side effects from, that are impairing their quality of life.  So I think if you look at it in a positive way there are lots of things that could be done and particularly social interaction, exercise, that kind of thing.  There was a good Australian trial that looked at a kind of multidisciplinary input for people who are frail and it was things like meals on wheels, physiotherapy, exercises, social interaction and that did seem to have a benefit in some people who were frail.  So I think there is an opportunity there but I think we just have to be quite careful about using it.
Porter
And what about the downsides?
McCartney
Well obviously there's a problem with false positives, so picking someone up when we think they have frailty when in fact they don't and then using that as a hook to put other symptoms on that might have a completely different pathology behind them.  So I think it's just the kind of thing we have to be quite careful of and make sure that we treat people as individuals, bear in mind there's always a bit of uncertainty around diagnoses – we don't want to over-diagnose and over-treat people but equally we don't want to under-treat people.
Porter
Because you could imagine some patients might regard being diagnosed as frail as seeing as that they're going to treated in a second rate way, it might be used as an excuse not to offer them all sorts of other interventions that fitter people might be.
McCartney
Yeah that would be the worst possible outcome.  At its best I think diagnosing frailty should mean that we're really targeting interventions that can help that person to stay as fully functional as possible.
Porter
Margaret, my one concern is the use of the word frailty, I don't think people are going like being described as being frail or having frailty.
McCartney
Any kind of label has a two-fold issue attached to it.  On one side it can just categorise people, people are no longer treated as individuals, we could miss other serious diagnosis.  But the flip side of that is that it can buy you access, it can bring you in to services and useful interventions that could actually improve your quality of life.  So I think it's really important that these things are used carefully, they're used with due regard for the patient and we keep up our holistic care at all times.
Porter
And that's very important particularly with frailty because just because you have frailty doesn't mean you're going to have much in common with the person next door to you, you'd be two very different people, it's about treating the individual.
McCartney
Absolutely.
Porter
Thank you Margaret.
Time now for more of your feedback. Adrian e-mailed in to ask why we didn't mention any alternatives to surgery in our item on gallstones.
Adrian (read)
"I thought the line taken on gallstones was unnecessarily invasive – presented as surgery or nothing. I had painful gallstones 20 years ago which were successfully treated using medication – ursodeoxycholic acid – and I have had no trouble since."
A point I put to my original interviewee, Consultant Surgeon at Gloucestershire Royal Hospital Professor Hugh Barr.
Barr
Yes Adrian's quite right.  I mean the greatest triumph of surgery is to try and avoid surgery, if we can do it any simpler way.  Yes dissolution therapy was used quite a lot.  The main problem that we found and why it's not widely used is that the gallstones recur, because the gallbladder is diseased.  So it's how to keep them away once you've dissolved them.  Also most gallstones are not really suitable for it because you need an active gallbladder, a gallbladder that is working, and when it's damaged by gallstones and inflammation and trouble then it's not a functioning gallbladder and it's just sort of acting as a sack that is just holding these stones that are giving people trouble.
Porter
Of course the other thing Hugh that's been transformed over that period is surgery itself.  I remember gallstone surgery used to often require a week in hospital, a huge scar, now we're doing it often as a day case and you're in and out in a day with keyhole surgery.
Barr
Absolutely and that is very, very important.  This laparoscopic keyhole surgery is a day case procedure, it is minimally invasive and the recovery is much, much quicker.
Porter
What about the role of diet, is there any evidence to support a dietary change?
Barr
Basically to control symptoms, if you avoid fatty foods then you'll avoid the main precipitator of the gallbladder contracting and trying to expel a stone, so we've got a low fat diet and we also advise people to lose weight.  And a lot of patients, in fact, do find that they're fine with that, they say since I've been on this diet I'm feeling very much better.
Porter
But that's not actually dissolving their stones, that's just controlling their symptoms.
Barr
No it's not but you're quite right we're not against any of this, surgery is a big event for our patients, and a little dietary modification to relieve the symptoms but rarely does it get rid of the stones.
Porter
Professor Hugh Barr.
Prue got in touch after hearing our piece on how to spot a suspicious mole:
Prue (read)
"I had mark on the base of my foot. It looked like I had stepped in tar and nothing like a mole but turned out to be a malignant melanoma. I was lucky and am now clear of the cancer, but please warn your listeners."
Good point Prue, new moles, or smudges of pigmentation, on the soles of the feet, palms, or under the nails should always be regarded as suspicious and shown to a doctor.
We also had a couple of emails from listeners who were at bit cheesed off to hear our expert suggest asking partners to help check for suspicious moles on the back. What happens if you live alone and don't have a partner?  Well good question. To which I'm afraid there is no clever answer.
That is it for this series. You can listen back to the various items mentioned today via the Radio 4 website.  Which brings me to one last piece of feedback. Lots of you have e-mailed to complain that our website is hard to navigate, particularly for those seeking links to research we have covered. We agree and have tried numerous times to get it improved but it evidently requires a wholesale change to the Radio 4 website so watch this space. In the meantime our top tip is to scroll to the bottom of every page if you are looking for links to further information. Who knows, a revised version may be up by the time Inside Health returns in June. Until then goodbye.
ENDS