Main content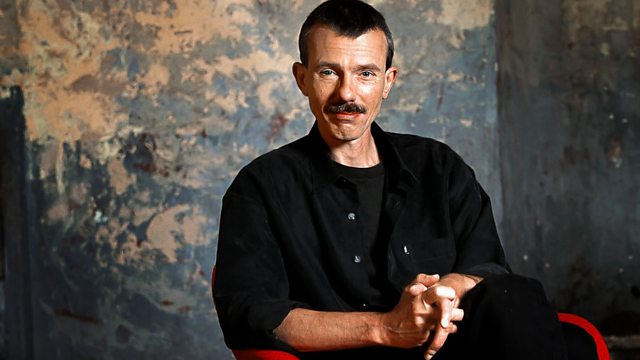 Bruckner: Te Deum and Symphony No 4
Jonathan Swain features performances of Bruckner's Te Deum and Fourth Symphony given in Poland.
Jonathan Swain presents Polish performances of Bruckner's Te Deum and Fourth Symphony.
12:31 AM
Bruckner, Anton [1824-1896]
Te Deum in C major
Rebecca Evans (soprano), Helena Zubanovich (mezzo-soprano), Charles Kim (tenor), Krzysztof Szumanski (bass-baritone), Chorus of the Podlasie Opera and Philharmonic in Bialystok, Violetta Bielecka (director), Sinfonia Varsovia, Hubert Soudant (conductor)
12:54 AM
Liszt, Franz (1811-1886)
Funérailles - from Harmonies Poétiques et Religieuses: 10 pieces for piano (S.173 No.7)
François-Frédéric Guy (piano)
1:09 AM
Bruckner, Anton [1824-1896]
Symphony No. 4 in E flat major (Romantic)
Sinfonia Varsovia, Hubert Soudant (conductor)
2:13 AM
Wagner, Richard [1813-1883] (composer); Liszt, Franz [1811-1886] (arranger)
Overture to Tannhauser S.442
Yulianna Avdeeva (piano)
2:31 AM
Mahler, Gustav (1860-1911)
Kindertotenlieder
Zandra McMaster (mezzo soprano), Norwegian Radio Orchestra, Ari Rasilainen (conductor)
2:57 AM
Mozart, Wolfgang Amadeus (1756-1791)
Clarinet Quintet in A major (K.581)
Kimball Sykes (clarinet), Pinchas Zukerman (violin), Donnie Deacon (violin), Jane Logan (viola), Amanda Forsyth (cello)
3:31 AM
Holborne, Anthony (1560-1602)
Muy linda: Pavan & Gallliard - from Pavans, Galliards, Almains, and Other Short Aeirs, Both Graue and Light
The Canadian Brass
3:35 AM
Ockeghem, Johannes (c.1410-1497)
De Profundis clamavi for 5 voices
BBC Singers, Bo Holten (conductor)
3:42 AM
Alpaerts, Flor (1876-1954)
Capriccio - Luim
Vlaams Radio Orkest , Michel Tabachnik (conductor)
3:48 AM
Bridge, Frank (1879-1941)
Miniatures - Set 3, No.1 Valse Russe for violin, cello and piano
Moshe Hammer (violin), Tsuyoshi Tsutsumi (cello), William Tritt (piano)
3:52 AM
Glazunov, Alexander Konstantinovich (1865-1936)
Concert waltz for orchestra No.2 in F major (Op.51)
CBC Vancouver Symphony Orchestra, Kazuyoshi Akiyama (conductor)
4:01 AM
Humperdinck, Engelbert (1854-1921)
Dream Scene from 'Hänsel und Gretel'
Engelbert Humperdinck (1854-1921) (piano)
4:09 AM
Klami, Uuno (1900-1961)
Symphonie enfantine (Op.17) (1928)
Finnish Radio Symphony Orchestra, Pertti Pekkanen (conductor)
4:25 AM
Tekeliev, Alexander [1942-]
Tempo di Waltz for children's chorus and piano
Bulgarian National Radio Children's Choir, Detelina Ivanova (piano), Hristo Nedyalkov (conductor)
4:31 AM
Bach, Johann Sebastian (1685-1750)
Concerto for violin and string orchestra No.1 in A minor (BWV.1041)
Musica Antiqua Köln, Reinhard Goebel (violin and conductor)
4:42 AM
Mendelssohn, Felix (1809-1847)
Symphony for string orchestra in B minor, No.10
Risör Festival Strings
4:52 AM
Schumann, Robert (1810-1856)
5 Gedichte der Königen Maria Stuart (Op.135)
Catherine Robbin (mezzo-soprano), Michael McMahon (piano)
5:02 AM
Chopin, Fryderyk [1810-1849]
Krakowiak - rondo for piano and orchestra (Op.14) in F major
Nelson Goerner , Orchestra of the Eighteenth Century, Frans Brüggen (conductor)
5:17 AM
Monteverdi, Claudio (1567-1643)
Magnificat II
Choir of Swiss Radio, Lugano, Diego Fasolis (conductor)
5:28 AM
Vaughan Williams, Ralph [1872-1958]
Fantasia on a theme by Thomas Tallis for double string orchestra
BBC Symphony Orchestra, Sir Andrew Davis (conductor)
5:44 AM
Kodaly, Zoltan [1882-1967]
Adagio for clarinet and piano
Kálmán Berkes (clarinet), Zoltán Kocsis (piano)
5:52 AM
Beethoven, Ludwig van (1770-1827) arr. Agnieszka Duczmal
Grosse Fuge in B flat (Op.133) arranged for string orchestra
The Amadeus Polish Radio Chamber Orchestra in Poznan, Agnieszka Duczmal (conductor)
6:09 AM
Tchaikovsky, Pyotr Il'yich (1840-1893)
The Sleeping Beauty suite (Op.66a)
Radio Bratislava Symphony Orchestra, Ondrej Lenard (conductor).