Main content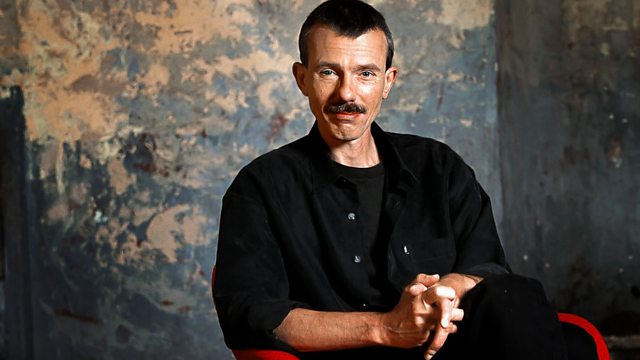 Sammartini's The Judgment of Paris
Jonathan Swain's selection includes a rare performance of Sammartini's The Judgment of Paris.
Jonathan Swain presents a rare performance of Sammartini's 'The Judgment of Paris'.
12:31 AM
Sammartini, Giuseppe (1695-1750) author Congreve, William (1670-1729)
The Judgment of Paris
Roberta Mameli (soprano), Filippo Mineccia (countertenor), Johannes Weisser (baritone), Lucia Cirillo (soprano), Tehila Nini Goldstein (soprano), Swiss Radio-Television Chorus, I Barocchisti, Diego Fasolis (director)
1:58 AM
Schumann, Robert (1810-1856)
Symphony No.3 in E flat major 'Rhenish' (Op.97) (1850)
Trondheim Symphony Orchestra, Evind Aadland (conductor)
2:31 AM
Rachmaninov, Sergey (1873-1943)
Sonata for cello and piano in G minor (Op.19)
Elizabeth Dolin (cello), Francine Kay (piano)
3:08 AM
Greef, Arthur de (1862-1940)
Piano Concerto no 2 in B flat minor
Artur Pizarro (piano), Flemish Radio Orchestra, Yannick Nézet-Séguin (conductor)
3:31 AM
Ravel, Maurice (1875-1937)
Berceuse sur le nom de Gabriel Fauré
James Ehnes (violin), Wendy Chen (piano)
3:34 AM
Kosma, Joseph [1905-1969], text by Jacques Prevert [1900-1977]
Feuilles mortes (Autumn leaves)
Ars Nova Copenhagen, Paul Hillier (director)
3:39 AM
Saint-Saëns, Camille (1835-1921) arr. R. Klugescheid
My Heart At Thy Sweet Voice - Cantabile from 'Samson & Delilah' arranged for violin, cello and piano
Moshe Hammer (violin), Tsuyoshi Tsutsumi (cello), William Tritt (piano)
3:43 AM
Chambonnieres, Jacques Champion de (1601/2-1672)
Pavane in D minor - 'L'Entretien des Dieux', from 'Les Pièces de Clavessin', book 1, Paris 1670
Bob van Asperen (harpsichord)
3:50 AM
Palestrina, Giovanni Pierluigi da (c.1525-1594)
Quem vidistis, pastores
Elmer Iseler Singers, Elmer Iseler (conductor)
3:55 AM
Sarasate, Pablo de [1844-1908]
Zigeunerweisen for violin and orchestra (Op.20)
Laurens Weinhold (violin), Brussels Chamber Orchestra
4:04 AM
Mozart, Wolfgang Amadeus (1756-1791)
Sonata for piano duet in B flat major, (K.358)
Leonore von Stauss & Wolfgang Brunner (fortepiano)
4:16 AM
Glinka, Mikhail Ivanovich (1804-1857)
Valse-fantasie in B minor for orchestra
Slovak Radio Symphony Orchestra, Stefan Robl (conductor)
4:24 AM
Daniil Trifonov [b.1991]
Paraphrase on the theme of Die Fledermaus
Daniil Trifonov (piano)
4:31 AM
Foulds, John [1880-1939]
Isles of Greece (Op.48, No.2)
BBC Concert Orchestra, Ronald Corp (conductor)
4:36 AM
Debussy, Claude (1862-1918)
Chansons de Bilitis - 3 melodies for voice and piano
Jard van Nes (mezzo soprano), Gérard Van Blerk (piano)
4:45 AM
Mozetich, Marjan (b. 1948)
Procession
Moshe Hammer (violin), Douglas Perry (viola), Henry van der Sloot (cello), Joel Quarrington (bass), Raymond Luedeke (clarinet), James McKay (bassoon), Joan Watson (horn)
5:00 AM
Tartini, Giuseppe (1692-1770)
Sonata for violin and continuo (Brainard F5) (Op.2 No.5) in F major, from VI Sonate a violino e violoncello o cimbalo opera seconda (Amsterdam, 1743)
Gottfried von der Goltz (violin), Torsten Johann (harpsichord and positive organ), Lee Santana (theorbo)
5:15 AM
Rota, Nino [1911-1979]
Concerto for bassoon and orchestra
Christopher Millard (bassoon), CBC Vancouver Orchestra, Mario Bernardi (conductor)
5:33 AM
Chopin, Fryderyk [1810-1849]
Waltz for piano (Op.18) in E flat major "Grande valse brillante"
Ingrid Fliter (piano)
5:39 AM
Waissel, Matthäus (c.1535/40-1602)
Three Polish Dances for lute
Jacob Heringman (lute)
5:43 AM
Mozart, Wolfgang Amadeus (1756-1791)
Concert aria "Bella mia fiamma...Resta, O cara" (K.528)
Andrea Rost (soprano), Hungarian National Philharmonic Orchestra, Zoltán Kocsis (conductor)
5:54 AM
Franck, Cesar [1822-1890]
Piano Quintet in F minor
Jorgen Larsen (piano), Skampa Quartet.