Main content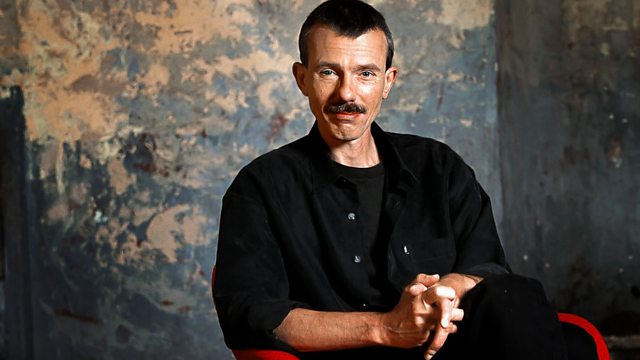 Proms 2013: Highlights
Jonathan Swain presents a selection of music played by BBC orchestras at the 2013 Proms.
Jonathan Swain presents a selection of music from the 2013 Proms, played by the BBC orchestras.
12:31 AM
Walton, William [1902-1983]
Orb and sceptre - coronation march
BBC Philharmonic, John Storgards (conductor)
12:40 AM
Bantock, Granville [1868-1946]
The Pierrot of the minute - overture
BBC Concert Orchestra, Barry Wordsworth (conductor)
12:53 AM
Prokofiev, Sergei [1891-1953]
Concerto no. 2 in G minor Op.63 for violin and orchestra;
Daniel Hope (violin), BBC National Orchestra of Wales, Thomas Søndergård (conductor)
1:20 AM
Bantock, Granville [1868-1946]
Celtic symphony for strings and 6 harps
BBC Symphony Orchestra Sakari Oramo (conductor)
1:41 AM
Stravinsky, Igor [1882-1971]
The Firebird - ballet
BBC Scottish Symphony Orchestra, Matthias Pintscher (conductor)
2:31 AM
Beethoven, Ludwig van (1770-1827)
Quartet for strings in E flat major (Op.74) 'Harp'
Oslo Quartet
3:06 AM
Gilson, Paul (1865-1942)
La Mer (1892) - symphonic Sketches for orchestra, saxhorns and men's choir
Flemish Radio Orchestra, Martyn Brabbins (conductor)
3:43 AM
Telemann, Georg Philipp (1681-1767)
Trio No.7 from Essercizii Musici, for Recorder, Viola da Gamba, and continuo
Camerata Köln: Michael Schneider (solo Recorder), Rainer Zipperling (Solo Viola da Gamba), Ghislaine Wauters (Viola da Gamba 2), Yasunori Imamura (Theorbo), Sabine Bauer (organ)
3:50 AM
Bach, Johann Michael (1648-1694)
Liebster Jesu, hor mein Flehen - dialogue for 5 voices, 2vn, 2va & bc
Maria Zedelius (soprano), David Cordier (alto), Paul Elliott and Hein Meens (tenors), Michael Schopper (bass), Musica Antiqua Koln, Reinhard Goebel (director)
3:57 AM
Busoni, Ferruccio (1866-1924)
Kammer Fantasie - Carmen
Valerie Tryon (piano)
4:06 AM
Berlioz, Hector (1803-1869)
Overture from Béatrice et Bénédict - opera in 2 acts (Op.27)
Oslo Philharmonic Orchestra, Jukka-Pekka Saraste (conductor)
4:15 AM
Lehár, Franz (1870-1948)
Valse Boston: 'Wer hat die Liebe uns ins Herz gesenkt?' - from the operetta 'Das Land des Lächelns' Act 2
Michelle Boucher (soprano: Lisa), Mark Dubois (tenor: Sou-Chong), Kitchener-Waterloo Symphony Orchestra, Raffi Armenian (conductor)
4:21 AM
Geminiani, Francesco [1687-1762]
Concerto Grosso (Op.3 No.2)
Europa Galante (ensemble); Fabio Biondi (director)
4:31 AM
Schubert, Franz (1797-1828)
Overture (D.590) in D major "In the Italian Style"
Stavanger Symphony Orchestra, Paul McCreesh (conductor)
4:39 AM
Mendelssohn, Felix (1809-1847)
Prelude and Fugue in E minor (Op.35 No.1) (1832)
Sylviane Deferne (piano)
4:49 AM
Piazzolla, Ástor Pantaleón (1921-1992)
Adios Noniño (tango)
Musica Camerata Montréal
4:58 AM
Bach, Johann Sebastian (1685-1750)
Komm, Jesu, komm (BWV.229)
Tafelmusik Chamber Choir, Tafelmusik Baroque Orchestra, Ivars Taurins (conductor)
5:07 AM
Gesualdo, Carlo (c.1560-1613), arr. Maxwell Davies, Peter (b. 1934)
2 Motets arr. Maxwell Davies for brass quintet - Peccantem me quotidiae; O vos omnes
The Graham Ashton Brass Ensemble (premiere recording of these transcriptions)
5:16 AM
Roman, Johan Helmich (1694-1758)
Suite (sonata) for Clavichord No.11 in F minor (IB.235)
Karin Jonsson-Hazell (harpsichord)
5:25 AM
Strauss, Johann Jr (1825-1899)
Rosen aus dem Süden, waltz (Op.388)
Danish Radio Concert Orchestra, Roman Zeilinger (conductor)
5:35 AM
Albéniz, Isaac (1860-1909)
Suite espanola (Op.47)
Ilze Graubina (piano)
5:58 AM
Sorkocevic, Luka (1734-1789) arranged by Frano Matušic
Symphony No.3
Dubrovnik Guitar Trio
6:05 AM
Bach, Carl Philipp Emanuel (1714-1788)
Concerto for flute and orchestra in G major (Wq.169)
Tom Ottar Andreassen (flute), Norwegian Radio Orchestra, Roy Goodman (conductor).