Main content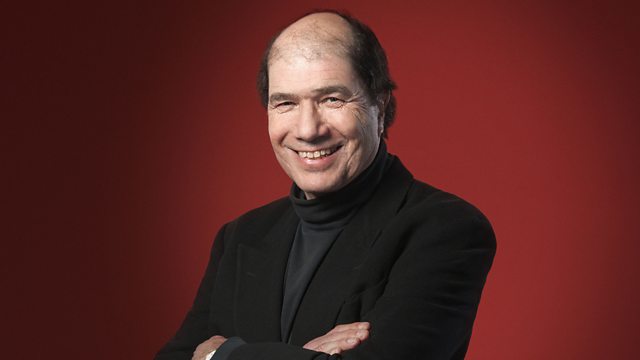 Robert Cohan
Michael Berkeley's guest is choreographer Robert Cohan. His choices include works by Elgar, Vivaldi and Prokofiev, plus Barry Guy, Alan Hovhaness, Jon Keliehor and Eleanor Alberga.
Robert Cohan is the founding father of contemporary dance in Britain. Born in Brooklyn in 1925, he was first struck by the power of dance whilst on leave from serving in France during the Second World War, when he was taken to see a ballet at Sadler's Wells. Back in New York in 1946, a single modern dance class at the Martha Graham studio convinced him of his vocation. He worked with Graham for almost two decades before moving to London in the late sixties, to found what became the London Contemporary Dance Theatre. Cohan defined the style of British contemporary dance with his breadth of vision, challenging physical style and inspirational teaching. And virtually all the major figures in 20th-century choreography have been influenced by Cohan - Siobhan Davies and Richard Alston to name just two.
Ahead of his 90th birthday celebrations at The Place, Robert Cohan talks to Michael Berkeley about the music that's inspired him during his extraordinary career. He movingly recalls his time on active duty in France, including the time when a can of ham and eggs saved his life by deflecting shrapnel. He reveals the sometimes tempestuous reality of working with Martha Graham, and shares his plans for his tenth decade in dance.
He shares his love for Elgar, Vivaldi and Prokofiev, but also celebrates the music of less well known composers Barry Guy, Alan Hovhaness, Jon Keliehor, and Eleanor Alberga.
Produced by Jane Greenwood.
A Loftus Production for BBC Radio 3.